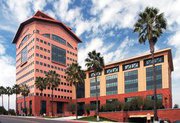 Banish those creepy holiday "spiders" with micro needle sclerotherapy.
San Diego, CA (PRWEB) December 16, 2012
Shaft Medical San Diego, the area's leading aesthetic medicine practice providing the full range of advanced cosmetic procedures, now offers the most current FDA-approved therapy for the treatment of spider and uncomplicated varicose veins.
Micro needle sclerotherapy with Asclera (polidocanol) is the most current FDA-approved therapy for the safe and effective treatment of uncomplicated spider and varicose veins of the legs.
Sclerotherapy has been used for the past 60 years and involves the injection of small amounts of a solution into the veins in attempt to cause them to close. Prior solutions, or sclerosants, were associated with various side effects including itching, pain, bruising, hyperpigmentation, and even small ulcerations. Shaft Medical San Diego now offers a new option, FDA-approved Asclera, which is injected with very thin micro needles. Micro needle sclerotherapy San Diego and La Jolla offers minimal discomfort and typically provides a pleasing outcome with results in as little as 3-4 weeks.
Once the sclerosant is injected, the cells lining the vein's wall will become irritated, inflamed, and damaged. Over time, the damaged vein will be broken down and absorbed by the body. On average, the treated areas will clear in about 1-2 months.
A typical treatment session takes about 30 minutes and multiple injections are normally required. The number of treatments varies from patient to patient depending on the type, size, and number of veins being treated. Subsequent treatments are typically scheduled every 4-6 weeks to allow the body to absorb the damaged vein. Maximum results often takes up to a few months and several sessions.
Recurrence of treated veins rarely occurs with proper technique and the patient's compliance with post treatment instructions. New spider veins may later develop which may require subsequent treatment. Periodic re-evaluations are recommended to begin treatment on any new veins before they become too large or too numerous.
There is little to no downtime after micro needle sclerotherapy treatments. Patients will be able to drive themselves home and resume regular daily activities. Walking is strongly encouraged.
After the treatment, patients will be instructed to wear support hose to "compress" the treated vessels. Some restrictions should be followed for 48 or more hours after the procedure, such as avoiding anti-inflammatory medications, hot baths, saunas and whirlpools, and direct sunlight. Lukewarm showers are permitted in which the injection sites may be washed with a mild soap and tepid water. Strenuous or vigorous activities and exercise should be avoided for the first week after the procedure.
Patients may experience minimal side effects after sclerotherapy such as itching or raised red areas at the injection site. These should disappear within a few days. Bruising may also occur around the injection side and can last several days or weeks. In some patients, brown lines or spots may appear at the vein site. In most cases, they disappear within three to six months, but they may also last indefinitely. Sclerotherapy may be associated with the improvement of lower extremity circulation and the alleviation of aches and fatigue.
Micro needle sclerotherapy is a safe and effective treatment that can be performed on all skin types.
About Shaft Medical San Diego
Shaft Medical San Diego specializes in the very latest advanced aesthetic medicine procedures.
As San Diego's leading provider of Automated FUE Hair Transplantation, the practice offers NeoGraft "No Linear Scar" Hair and Eyebrow Restoration, MiXto SX Micro Fractional Skin Resurfacing Laser for acne scars and skin rejuvenation, PureLight Cellulite Heliotherapy, Alma Accent XL Radio Frequency Laser for skin tightening, QuadraSculpt Liposuction Body Contouring Surgery, Prolite IPL Laser for hair removal and facial rejuvenation, Laviv Personal Skin Cell Cloning Therapy and NeoGraft LTS Cold Laser for acne and enhanced hair growth, as well as Xeomin, Botox, Dysport, Juvéderm, Radiesse, Latisse for eyelash growth, and varicose vein and spider vein treatment.
Shaft Medical's modern and highly discrete La Jolla office serves clients throughout Southern California including San Diego, Orange, Riverside and Los Angeles counties, and the Palm Springs area.
For more information about Micro Needle Sclerotherapy San Diego and La Jolla, please see the Company's website at http://www.shaftmedical.com.