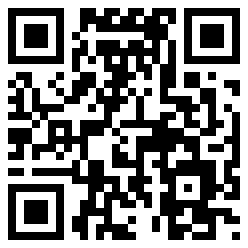 Self-control is the key to success in situations where temptation is abundant – whether in the kitchen or in the bedroom
New York, NY (PRWEB) December 20, 2012
Dr. Bonnie Eaker Weil warns, "Adultery is up in epidemic proportions during the holidays because love making has no calories" – and everyone is tempted to indulge. "Throughout the holiday season, a person indulging in things like chocolate cake at midnight becomes the reality. That reality is stress-busting and self-medicating and that indulgence leads to adultery," says Dr. Bonnie. Additionally Dr. Bonnie cautions, sugar highs can result in addictive behavior releasing what she theorized as "a biochemical craving for connection. The biochemical craving for connection, which has to do with stress, loss, separation which translate into thrill-seeking, self-medicating and stress-busting addictive behavior - similar to the rush that is obtained through drinking alcohol, committing adultery, financial infidelity – shopping 'til you drop", says Dr. Bonnie.
The consumption of sugar in the United States has climbed dramatically every single year, with a steady climb upwards since 1980 according to the U.S.D.A. Additionally, Stephan Guyenet and research partner Jeremy Landen calculated that with over sixty pounds of sweeteners being consumed on average each year per person, the resulting diet of an average American by the year 2606 will be comprised of 100% sugar. http://tinyurl.com/bu65ds6) Written in 2007 and published in the Journal of Clinical Investigation, a study illustrates that eating too much fructose and glucose can turn off the gene that regulates the levels of active testosterone and estrogen in the body. (http://tinyurl.com/d3olwoe) "Sugar, which will turn off that gene, will impede you having an affair your own partner. Instead, you will turn to thrill-seeking with forbidden fruit (not your own partner)," says Dr. Bonnie. Those two statistics combined do not fare well for the intimacy of future Americans however the answer, Dr. Bonnie suggests, is to "reduce or avoid all sugar during the holidays for be the best scenario."
The best way for surviving the holiday season overall is self-control. "Don't skip meals and eat a healthy snack before attending parties to avoid over eating on the wrong things when you get there. Eat dark chocolate over milk or white – the antioxidants produce an endorphin rush just like adultery. You can get the same endorphin rush from eating a dark piece of chocolate," says Dr. Bonnie. And if you're watching your waistline, Dr. Bonnie suggests that when dining with another, do not only order a salad or pick at the food on the plate rather than enjoying the food that was prepared. "My husband, Dr. Jeffrey M. Weil, admitted when we first met that he liked dining with me because I would eat the food I would order. He found that taking other female interests to dinner would result in a waste of money and food. Most men do not like it when a woman eats only a salad instead of enjoying a hearty meal alongside them," says Dr. Bonnie. Pushing food around the plate or just ordering a salad takes away from the mutual dining experience. "The dilemma around the holiday season in particular is that you don't want to look like a killjoy when denying food. On the other hand, you are also not turning on the guy you are dining out with by buying just a salad," says Dr. Bonnie.
"The best way to lose weight is not to go on a diet," says Dr. Bonnie. Self-control is the key to success in situations where temptation is abundant – whether in the kitchen or in the bedroom.
For more information on how to hold that line and temptation, be sure to check out Dr. Bonnie Eaker Weil's, Adultery: the Forgivable Sin, made into a Lifetime movie starring Kate Jackson; Can We Cure and Forgive Adultery; and also, Make Up, Don't Break Up - including the DVD Falling in Love and Staying in Love.
Dr. Bonnie has been voted in 2011 & 2012 by the United States Commerce Association as New York's best therapist.
Be sure check out Dr. Bonnie's video on adultery (http://tinyurl.com/bantcpf) and her "5 Star Video Contributor" video via YouTube/Google (http://tinyurl.com/dy73rbv).