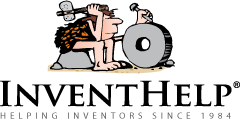 Pittsburgh, PA (PRWEB) December 19, 2012
InventHelp®, America's largest invention submission company, announces that one of its clients, an inventor from California, has designed a flushable pad that could help prevent urine from splashing out of a toilet and causing a smelly, germ-filled mess. This invention is patented.
"LessMess" would protect the toilet rim, floor, walls and the user from germ-spreading wetness. The device should save time and effort in cleaning. The unit would feature an antiseptic, flushable, environmentally friendly design that features a bull's-eye to promote good aim.
LessMess would consist of a square pad that could be produced from flushable material. The unit would measure 6-inches long, 6-inches wide and 1/6 inches thick. A bull's-eye would be printed on the center of the pad that would include antiseptic ingredients that foam when in contact with water. A user would place the pad into the toilet bowl and aim urine stream at the bull's-eye then flush away the pad when finished. LessMess could be packaged in a plastic container or cardboard box containing 100 or more pads.
InventHelp is attempting to submit the invention to companies for review. If substantial interest is expressed, the company will attempt to negotiate for a sale or royalties for the inventor. For more information, telephone Dept. 09-RLN-256 at (800) 851-6030.
Manufacturers interested in reviewing additional inventions and new product ideas can contact InventHelp's marketing partner Intromark by filling out an online request to review new product ideas here.
# # #