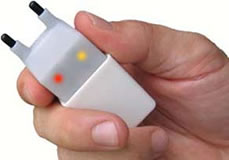 Boise, Idaho (PRWEB) December 28, 2012
ABC News reported on 19th November this year that the Australian government intends to extend its free human papillomavirus vaccines to school boys as well instead of just restricting it to girls. The news was published on http://www.abc.net.au/news/2012-11-19/boys-to-receive-hpv-vaccine/4380378 and it stated that the vaccine provision for girls had already started in 2007 and seems to be going well. Even though cervical cancer affects girls through the formation of genital warts caused by the HPV, similar infections may deteriorate the health of boys as well later on in life. Hence, the vaccines will be given out to boys in schools across the country from 2013. An analysis was also done which concluded (http://www.cmd.act.gov.au/open_government/inform/act_government_media_releases/gallagher/2012/world_first_hpv_vaccine_extended_to_boys) that this will help lower down the chances of infections by a whopping 25 percent. The medical expenditure related to such infections is also predicted to fall over the years as less and less males develop infections and diseases.
VyGone states the Human Papillomavirus, or HPV, has been divided into various different types. One type is known to be the main cause of genital warts. These warts are skin or flesh-colored and form in the shape of tiny bumps. They affect both males and females, even though only females are prone to developing cervical cancer because of them. They may remain hidden from the naked eye and special medical attention may be needed to detect them. Women may sometimes experience symptoms such as itching in the vaginal area, and dampness. The warts can also be easily transferred to other people through physical or sexual contact. They may be transferred to babies if pregnant women are infected with them. VyGone provides treatments for individuals situated in the US to fight the symptoms and irritations caused by HPV. The company educates individuals regarding warts and the main causes for it, along with treatments.
VyGone, a free website which aims to ease the troubles of many people, provides wide access to information related to infections, viruses and STDs such as warts, syphilis, herpes, etc. It also suggests the best treatment of genital warts, and many other diseases. Visit the website at http://www.ultimatecoldsoretreatment.com/ to find out more.