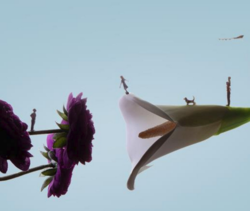 Families can use Feelday to 'go offline, unwind and create memories together.'
Seattle, Washington (PRWEB) December 19, 2012
Feelday is excited to announce the Seattle launch of its online activity guide: http://www.feelday.com. The concept behind the service is to help families utilize online tools to fuel offline activities. Families can use Feelday to "go offline, unwind and create memories together."
Feelday searches the web to find and list local kids activities that you might otherwise miss out on. These events are culled from a broad list of sources and collected into a database that is updated daily. Initially covering only the New York area, Feelday has now expanded into Seattle. Pretty soon, Feelday will cover activities in all U.S. cities.
Feelday is simple, powerful and smart. Finding timely and unique family events near you is an easy 3-step process: Choose your mood, pick when you are free (e.g. today, tomorrow, this week, etc.), and enter in your zip code. The best local events will then be displayed. The results that appear can be further personalized through advanced search options. Registered members can also collect and save events of interest by creating custom playlists. In addition, for those families who are often short on time, Feelday sends out a free weekly activity guide by email to subscribers. The Feelday platform is geared to be utilized by businesses, individuals and communities to post, host and promote family-oriented events. User comments and reviews are coming shortly.
Feelday.com makes it easier for families to unplug from technology and explore everything from kid-oriented museum events to learning about dinosaurs. According to the New York Times, "Log on, reveal your family's mood, then unplug and venture into your community."
For more information, visit http://www.feelday.com or find Feelday on Facebook: http://on.fb.me/UGi9g7 and Twitter: http://twitter.com/teamfeelday.