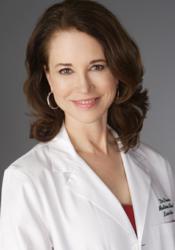 Women, and men, want to find safer and more effective ways to meet their own personal beauty goals. Whether that is glowing skin, a younger-looking appearance, or body contouring, people want to know the secret, and it shows in this year's trends
Seattle, WA (PRWEB) December 18, 2012
With 2012 coming to an end, dermatologist and author of SkinTour.com, Dr. Brandith Irwin provides a recap of the most sought-after cosmetic trends of the year. With CoolSculpting, Belotero, and the PMD Home Microdermabrasion System topping the list, it's no secret that consumers are taking the non-invasive route to looking younger.
"Women, and men, want to find safer and more effective ways to meet their own personal beauty goals. Whether that is glowing skin, a younger-looking appearance, or body contouring, people want to know the secret, and it shows in this year's trends," says Dr. Irwin.
Dr. Irwin's top cosmetic trends of 2012 include:
1. CoolScultping. This effective new fat busting technology uses cold (actually freezing cold) to selectively and evenly kill fat cells in the targeted area. Good for the tummy (the company calls it the "Bye, Bye Belly Package"), love handles and some back areas. Expect about a 20-25% reduction in fat with each treatment. It is very consistent but there are rare non-responders.
"Ladies and gents – you have to have enough fat to pinch up a good small handful. If you are obsessing over 4 extra fat cells you won't have enough fat. Also, if you are truly at a BMI of 50, this is not the right technology for you, but the many women and men in between will do well with this system," explains Dr. Irwin.
2. PMD Home Microdermabrasion System. For mild to moderate acne, microdermabrasion delivered in a spa or doctor's office has long been helpful in unclogging pores, removing dead skin cells and reducing that oily sheen. Now there is an at-home system that actually works. Well designed, not too expensive and with good instructions, the PMD comes with 2 tip sizes. Be sure to follow the instructions!
"I personally tested this on my two teenage sons' moderate t-zone acne (yes I used the dining room table with a towel on it). Use short strokes over curved areas and don't leave the tip in one spot – you'll get a blister. If you have cysts, many pustules or scarring, you need a dermatologist, not the PMD!" says Dr. Irwin
3. Neocutis Skincare. This innovative Swiss skincare company, which started out in wound healing products, has been in Europe since 2003 but is just beginning to expand in the U.S. Notably, most of their products contain something they call PSP, which is their version of growth factors and other interesting compounds made by very young cells. The media, in which the cells are grown, is purified and is similar to TNS (SkinMedica), which has been available here for a while. The company is worth watching. Try their Lumeriere Riche Eye Cream with PSP, among others.
4. Seea Beach Clothing. This cool LA company makes rash guards and suits for all the water girls, surfers, snorkelers, swimmers, paddle boarders, rowers, etc. Those who spend time in the water and sun know that cute protection is very difficult to find. If you are tired of all the usual rash guards that make you look like a grandmother, look no further. These do not have SPF ratings, but should protect your skin well, unless you're out for way too long. Just remember to sunscreen the uncovered parts. Preventing skin cancer and sun damage is way better than fixing it later!
5. Belotero (new hyaluronic acid filler by Merz Aesthetics). This filler, made by the German company Merz Aesthetic, is in the same class as Juvederm/Restylane family of fillers. The FDA approved it, but its launch was delayed until this November by a lawsuit by Allergen (they have Juvederm), which seemed to be designed to delay competition mostly.
An excellent product, it fills (no pun intended) a niche that has been missing in that it can be injected into small and very fine lines without showing (like spackle). It can be used more successfully in areas like the upper lip lines where Juvederm or Restylane can be lumpy or bluish looking.
6. Elta MD and SkinCeuticals sunscreens. These two different companies still lead the pack on the variety of high quality UVA & UVB blocking sunscreens, with higher levels of zinc oxide and titanium (the most effective active ingredients). Deserving special mention, the newer SkinCeuticals Physical Fusion, SPF 50, which has a nice universal tint, goes on easily and travels well. Also Elta MD now makes a body pump spray with zinc and, as always, their "Clear" product is great for men and those with acne.
7. Clarisonic Mia and siblings. The smaller, more travel friendly Mia is gradually supplanting the original. Also, more recent models have some new tricks; one has several speeds and another has a way to deliver a medicated wash with it, which could be particularly nice for those with acne.
8. Narcissista.me Blog. The Beauty world has had its share of bloggers but most are not as funny, well researched and creative as this particular writer.
In addition to the top cosmetic trends of 2012, Dr. Irwin has handpicked the Top Skincare Products of 2012!
Unlike most prominent dermatologists, Brandith Irwin, MD has no financial ties to any skin care manufacturer or laser company. She does not sit on any boards, act as a spokesperson, accept any fees, or endorse any line of cosmetics. She is a board-certified dermatologist who practices in Seattle, WA, at the practice she founded, Madison Skin & Laser Center. Additionally, she has published multiple anti-aging books, the most recent titled, "The Surgery-Free Makeover: All You Need To Know For Great Skin And A Younger Face."
Skintour.com has quickly become a highly sought out source for cosmetic dermatology and skincare product information for women on the Internet. Serving as an unbiased skincare and beauty resource, dermatologist Dr. Irwin not only provides women with expert articles on cosmetic treatments and skincare product information, she also answers questions from users to help them get the most out of their skincare treatments. For more information please visit http://www.SkinTour.com.