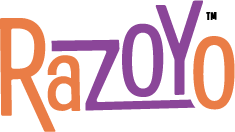 "We decided to add this information to the website to help merchants get answers to their questions on their own," says Paul Byrne, Razoyo President.
Dallas, TX (PRWEB) December 18, 2012
Razoyo has served online merchants for many years and this week, the team @Razoyo launched new information to commonly asked questions from eCommerce merchants. Razoyo is regularly looking for ways to train new merchants and empower existing ones. The information shared on the shop.razoyo.com website is an effort to help educate eCommerce merchants.
"At Razoyo we work with hundreds of merchants to help them solve problems and we answer a lot of questions in the process. So we decided to add this information to the website to help merchants get answers to their questions on their own. Of course, we'd prefer for them to give us a call, but this way the basic questions about eCommerce and eCommerce strategy are available to everyone," says Paul Byrne, Razoyo President.
Viewable on the homepage, there are three new teasers with links, each contain an entire page of information for eCommerce merchants. The main topics covered include key information about moving to Magento, an overview of Magento, and start-up information for new eCommerce merchants.
Merchants who are interested in moving their website to Magento can view a complete project checklist to ensure every migration task has been considered. While moving a website can be complicated, knowing what needs to get done beforehand can save both time and money. There is a basic checklist plus a detailed checklist with a subscription to the Razoyo newsletter.
The detailed checklist for moving a web store contains the actual steps the Razoyo team completes on a typical migration to Magento GO. Of course, each project is customized to the client's situation, but, the checklist can provide a guide and a window into the types of activities to be prepared to take on to migrate their own store.
Merchants who aren't very familiar with Magento and trying to decide between the three versions of Magento can use the overview page to weigh the pros and cons. In this web page, Razoyo summarizes the difference between Magento Go, Community, and Enterprise solutions. Each of these three choices has pros and cons and who better to explain them than a merchant team who works on them daily?
The third new web page is a great starting point for new online merchants to use for brainstorming and developing strategy for an eCommerce business plan. It's designed to help a new merchant think about how they plan to get customers, keep customers, find reliable shipping, get paid, and understand web store financing.
Each of these new web pages contain important information for online merchants, whether they are new or experienced in the eCommerce world.
___________________________________________________________________
About Razoyo
Established in 2012, Razoyo is an eCommerce consultancy serving the needs of small and medium-sized web stores focused on the Magento Go, Magento Community, and Magento Enterprise platforms. They provide web store setup and management, technical services, online training, advertising management, outsourced customer service and fulfillment, and consultation.