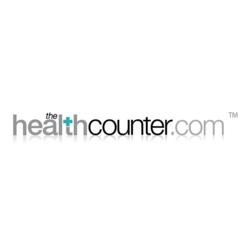 So we've created our pre-Christmas party pack to bring together the most essential bits and pieces for hitch-free party preparations
(PRWEB UK) 18 December 2012
Online UK pharmacy The Healthcounter has put together a pre-Christmas party pack to help festive revellers prepare for their big work do.
Party queens can pick from face masks, make up, fragrances and other beauty products to create their own party survival kit.
And it's easy to get hold of beauty products before a Christmas bash, without even leaving home, thanks to The Healthcounter's express delivery service.
Highlights of the pre-Christmas party pack include:

53% off La Perla Divina Eau de Toilette Spray
43% off Garnier Pure SOS Anti-Blemish Pen
38% off L'Oreal Sublime Bronze One Day Tinted Gel
33% off Garnier UltraLift Face Mask
30% off Corn Silk Original Compressed Face Powder
As well as these discounts, customers can choose from other great items like Scholl Party Feet Pain Relief Cushions, Coty Coty Lady GaGa Fame Perfume, the Babyliss Big Hair Hot Air Styler and Eylure Girls Aloud Eye Lashes.
Ann Talboys, E-commerce manager at The Healthcounter, said: "The office Christmas shindig offers a unique opportunity to show colleagues your glamorous side. It's no wonder we like to make an extra effort.
"But in between dress shopping and planning a 'look-at-me' hairdo, getting hold of all the beauty products you need can be a hassle.
"So we've created our pre-Christmas party pack to bring together the most essential bits and pieces for hitch-free party preparations, with discounts on popular beauty products and brands.
"We can't guarantee that you won't embarrass yourself in front of the boss, but we can at least help you look and feel fabulous."
Just as drunken snogs and embarrassing revelations are part of Christmas party lore, tired eyes and headaches are, for many, an inevitable feature of the morning after.
The Healthcounter's post-Christmas party recovery kit includes pharmacy products to help revellers detox after the festive fallout.
Post-party products offered by the UK pharmacy include painkillers with paracetamol and caffeine, to help deal with a hangover; antacid and indigestion tablets to help settle upset stomachs; an eye roll-on, which is a great solution for tired-looking eyes and a soothing gel to help rejuvenate aching legs.
For more information about Christmas party packs, visit The Healthcounter website.
For more information, contact Olivia at Nobull Communications, on 01628 526208, or email Olivia(at)nobull-communications(dot)co(dot)uk.
About The Healthcounter
The Healthcounter is more than just a pharmacy. As well as selling a range of popular healthcare and beauty essentials, The Healthcounter offers a wealth of GP-approved information about common family illnesses, such as coughs and colds, bad backs and eczema, along with a regular blog focussing on topical health issues in the media. It sells a host of health products, including painkillers, cold medicine, vitamins, supplements, shavers, dental hygiene products, alarm clocks and contraceptives. TheHealthcounter's online prescription service is backed by a team of registered online GPs, who run the Online Doctors service, whilst customers in London can benefit from same day delivery for their medicines and health products.