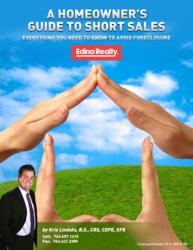 Wayzata is an amazing city to live in and I've been asked by former clients to come out and speak about the short sale process to residents
Wayzata, MN (PRWEB) December 18, 2012
The experienced Edina Realty Agent Kris Lindahl held a short sale seminar in Wayzata, MN on Sunday night following a seminar in Maple Grove, MN earlier that afternoon. "Wayzata is an amazing city to live in and I've been asked by former clients to come out and speak about the short sale process to residents looking for that type of information,"Kris Lindahl said of the seminar on Sunday night.
"The short sale process can be very simple,"Kris Lindahl said at the seminar, and continued,"If you can find the right agent and give yourself enough time before foreclosure comes into the picture then everything should work out fine." Kris Lindahl has created several online resources for folks looking for information like this.
"Checking your eligibility should be one of your first moves,"Kris Lindahl said, and continued,"The Minnesota Short Sale Calculator website, a state-of-the-art tool that I created, is an easy way to check eligibility."
"This seminar is part of a campaign that my team and I began recently to hold seminars in as many cities as we can. Sometimes the seminars will be focused on lender processes and other times they will focus on tools and resources to be used for any particular city's residents,"Kris Lindahl said of the seminar, and continued,"We will continue to announce and hold these types of seminars for the foreseeable future."
Kris Lindahl recently received the Chairman's Award from Edina Realty for excellence in sales and sales volume year-to-date. "I chalk up my success this year to hard work and a technological expertise that gives me the edge over other agents nationwide. I am an Internet Marketing Specialist."
Call Kris Lindahl and the Kris Lindahl Team for more information at (763) 607-1415. Visit the Minnesota Short Sale Calculator and the Kris Lindahl real estate website. Download the eBook "A Homeowner's Guide To Short Sales."