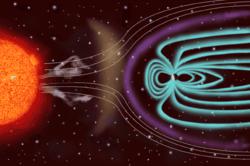 The acknowledgement of strong evidence for enhanced solar forcing should upend the IPCC's entire agenda.
Calgary, AB (PRWEB) December 20, 2012
The climate science critical review organization, Friends of Science, is pleased that expert IPCC reviewer Alec Rawls has leaked a secret IPCC AR-5 draft report on the World Wide Web.
Friends of Science say elements of this leaked report confirm the impact on climate by solar and cosmic forces as researched by astrophysicists like Nir Shaviv, earth scientists like Jan Veizer, and UK astrophysicist Piers Corbyn. Corbyn's solar-based long-term weather forecasts are so accurate he sells them on-line and British bookmakers bet on him.
The story has erupted into controversy perhaps best exemplified by competing comments by NY Times environment critic Andrew Revkin and James Delingpole of The Telegraph in the U.K.
According to a statement by Alec Rawls on the "Watts Up With That?"(WUWT) climate realist site, "The admission (by the IPCC) of strong evidence for enhanced solar forcing changes everything. The climate alarmists can't continue to claim that warming was almost entirely due to human activity over a period when solar warming effects, now acknowledged to be important, were at a maximum."
Alec Rawls explains his reasons for releasing the draft report "The only reason for secrecy in the first place is to enhance the UN's political control over a scientific story line that is aimed explicitly at policy makers."
Rawls, like others, is critical of the IPCC for ignoring evidence from hundreds of peer-reviewed technical papers that show the sun is a significant driver of climate change. Forces such as the solar wind traveling at a million miles per hour, solar magnetic cycles, and cosmic rays.
Rawls writes on WUWT, "President Obama is already pushing a carbon tax premised on the fear that CO2 [carbon dioxide] is causing dangerous global warming...."
Albert Jacobs, one of the founders of Friends of Science criticized the lack of engagement of solar physicists by the IPCC. "Chapter 7 reads as if written by meteorologists. Attention is paid neither to the sun's gravity and magnetic connections to oceanographic oscillations, nor to the main element of interest to us in that respect: the Atlantic Multidecadal Oscillation."
Rawls sense of urgency in leaking the report was explained, "Last week his [Obama's] people were at the UN's climate meeting in Doha pretending that Hurricane Sandy was caused by human increments to CO2 as UN insiders assured the public that the next IPCC report will "scare the wits out of everyone" with its ramped-up predictions of human-caused global warming to come...The acknowledgement of strong evidence for enhanced solar forcing should upend the IPCC's entire agenda."
The IPCC also avoided mention of a very important published paper on atmospheric water vapor. This paper shows that water vapor is not amplifying the carbon dioxide greenhouse warming effect. This means that carbon dioxide has little effect on climate.
As well, years of climate models are compared to recorded temperatures in the leaked IPCC draft. Friends of Science have created a graph comparing the current IPCC results with the temperature observations showing a vast discrepancy.
The leaked report also reveals that the IPCC experts confirm there is no trend in the frequency or magnitude of droughts and floods on a global scale, contrary to popular belief, recently propagated after SuperStorm Sandy.
The IPCC says the draft reports are secret and should not be copied or distributed. Other dismiss this quoting the IPCC Chairperson Rajendra Pachauri statements in the May 2009 issue of The Progressive, "The IPCC is a totally transparent organization…Whatever we do is available for scrutiny at every stage."
Investigative journalist Donna Laframboise presented her findings, entitled "UN Climate Panel: Activist and Untrustworthy" during an October 2012 Friends of Science luncheon. In her book, "The Delinquent Teenager Who Was Mistaken for the World's Top Climate Expert," she reveals that the science has been tampered with by policy writers.
Several IPCC scientists such as Vincent Gray agree citing the fact that its origins lie in "The Framework Convention on Climate Change (FCCC) 1992 defined 'climate change' as changes in climate caused by human interference with atmospheric composition," - in other words, the IPCC focuses solely on human impact.; some like Chris Landsea have withdrawn.
About the Friends of Science
A group of mostly retired earth and atmospheric scientists, professional engineers and geologists, Friends of Science has been reviewing peer-reviewed science on climate change for over a decade and their conclusion is that the sun is the main driver of climate change cycles, not you or CO2.