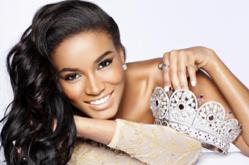 Being the first eco-friendly jewelers in history to partner with the Miss Universe Organization, Diamond Nexus is excited to have designed the breathtaking crown
(PRWEB) December 19, 2012
The 61st annual event is being held at the Planet Hollywood Resort and Casino in Las Vegas, site of the Miss USA competition held in June 2012. 89 women from all across the world will be competing for the crown, which will be passed on from reigning Miss Universe 2011 Leila Lopes.
"As Miss Universe, Leila, the first winner to ever hail from Angola, supports HIV/AIDS prevention and was also named Drylands Ambassador by the United Nation Convention to Combat Desertification (UNCCD) which is in place to combat land degradation in Africa. Diamond Nexus has been impressed with all of her environmental and humanitarian efforts since winning her title," commented Kyle Blades, Director of Marketing.
"Diamond Nexus is an environmentally friendly company, producing conflict free stones for our jewelry, we are very proud of Leila's valiant efforts to help raise awareness of these important environmental issues." Blades said. "For us, watching the devastating effects of the mined diamond industry in terms of poisoning the soil, the effects of strip mining and the exploitation of the mine workers has created a need for us to provide an alternative with our lab created jewelry."
"Being the first eco-friendly jewelers in history to partner with the Miss Universe Organization, Diamond Nexus is excited to have designed the breathtaking crown that the new Miss Universe will soon be wearing.
The Miss Universe Competition airs live 8-10pm ET Dec. 19 on both NBC and Telemundo, being viewed by 190 countries, and having an anticipated audience of over a billion viewers worldwide.
Returning as hosts for the NBC broadcast of the Miss Universe competition are Bravo's Andy Cohen and Guiliana Rancic of E! and Style Network. Telemundo's coverage of the competition will be feature a Spanish-language simulcast hosted by Rashel Díaz and Omar Germenos, hosts of the network's morning show Un Nuevo Día
Tickets for the show are available at this link: http://www.missuniverse.com/pageant/tickets/2012
Diamond Nexus was founded in 2004 with the purpose of bringing to the public the powerful benefits of the lab-created diamond simulant revolution. They have over 250,000 customers worldwide that have awarded them an "A+" rating with the BBB, and are the ninth largest online jewelry retailer in America according to the 2011 IR500 list. For two years in a row brides from The Knot have selected them as their Best of Jeweler. Diamond Nexus currently has two retail locations: their flagship store at Woodfield Mall in suburban Chicago, Illinois, and a second store at Mayfair Mall in Milwaukee, Wisconsin. In 2009 the company was named the official jeweler and crown maker of the Miss Universe Organization as part of NBC/Universal's "Green is Universal" environmental initiative.