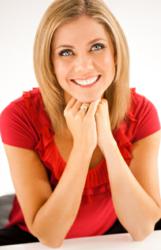 Spend some time over the Christmas and New Year break having that reflection time and filling your mind with some strategy.
Sydney, Australia (PRWEB) December 21, 2012
'Are you doing your marketing in a manual way?' asks Fiona Lewis, founder and CEO at Super Savvy Business Australia in her latest video news release. After spending some time with her Savvy Mastermind clients, she came to the conclusion that many entrepreneurs choose to market their business in a manual way, making use of techniques such as cold calling or one to one meetings. While these methods are somehow leverageable, Fiona Lewis draws attention upon them not being scalable.
She starts her video release suggesting business owners to lay back and review their year from a business perspective. In Ms Lewis' opinion, the holidays are a perfect time to reflect upon what works and what doesn't work within a business. Internet-based businesses should focus on studying the performance of their online marketing efforts, and Ms Lewis agrees that, in order for a business to be successful online, it has to provide their CEOs with a solid strategy plan for 2013.
Going on in the video, former teacher Fiona Lewis admits and emphasises the importance of reading. Although considered an outdated practice among youngsters, reading is a key factor in achieving success and leveraging a business' activity. 'spend some time over the Christmas and New Year break having that reflection time', suggests Ms Lewis, 'and filling your mind with some strategy: perhaps read some books or go back on some notes, or just do a little bit to see what you can do to move ahead next year and to be more strategic in the way that you approach your online marketing'.
Another idea that Ms Lewis highlights in this week's Word of the Week video is related to systemising, but in the meaning that entrepreneurs must find a way to leverage their time and increase their profits altogether. In Ms Lewis' opinion, automated marketing is not about having more free time to spend lingering, but about a marketing that is 'leveraged, scalable and frees you up to do more time doing what you want to do or, more importantly as a business owner, more time doing what you really should be doing in your business, because you are not getting caught up doing manual tasks.'
Super Savvy Business Word of the Week encloses three references to books that Fiona Lewis recommends to those business owners who want to increase their knowledge and open up their minds towards new online marketing methods. She also suggests two ways in which these entrepreneurs can automate their businesses, how they can attract an audience, create a solid database and educate their prospects.
'Once you've educated them [meaning the audience] you can warm them up and then show them that you are the right person to do business with' says Ms Lewis. 'And that's when you upgrade them into actually buying something or doing some business with you'.
See what are the three inspirational books that Ms Lewis talks about in her business video Word of the Week by accessing the official Super Savvy Business website. Get more information about online marketing tools and subscribe to the Super Savvy Business newsletter to receive weekly training.