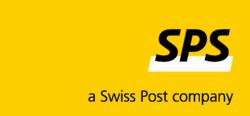 New York, NY (PRWEB) December 21, 2012
As a rapidly growing organization in North America providing business process outsourcing, SPS evaluated non-core areas of the business that would ultimately require a significant increase in staff and resources to support its ongoing business expansion. As the business grew and hiring accelerated across 70+ cities in the U.S. and Canada, the support and expense needed to administer payroll, benefits management, and time reporting were projected to escalate at a rapid rate. As a company that sells outsourcing itself, SPS immediately looked for an experienced and innovative provider of services for these specific functions.
By deploying a suite of ADP services, SPS was able to rely on ADP's expertise relative to complex tax laws, time reporting and benefits administration. In addition, with the ADP cloud platform, the application can be accessed by employees at any time from any location. This facilitates payroll processing by the head office and at the same time it also provides employees information seamlessly.
According to Dan Moscatiello, Chief Executive Officer of SPS North America, "We sought to select and deploy technologically advanced solutions that would allow us to better serve our employees while at the same time minimize the escalating expenses associated with expanding into new cities, states and provinces."
"Swiss Post Solutions is an innovative company with a very strategic approach to solving its business needs, said Regina Lee, Division President, ADP. In addition to helping Swiss Post Solutions save on costs, ADP delivered a superior Human Capital Management solution with best-in-class services for the company's growing employee base."
The partnership with ADP was so successful, SPS recently deployed ADP's Virtual Edge, a candidate screening tool for human resources.
About ADP
Automatic Data Processing, Inc. (NASDAQ: ADP), with more than $10 billion in revenues and approximately 600,000 clients, is one of the world's largest providers of business outsourcing solutions. Leveraging over 60 years of experience, ADP offers a wide range of human resource, payroll, tax and benefits administration solutions from a single source. ADP's easy-to-use solutions for employers provide superior value to companies of all types and sizes. ADP is also a leading provider of integrated computing solutions to auto, truck, motorcycle, marine, recreational vehicle, and heavy equipment dealers throughout the world. For more information about ADP or to contact a local ADP sales office, reach us at 1.800.225.5237 or visit the company's Web site at http://www.adp.com .
About SPS
SPS is a leading provider of solutions for the outsourcing of strategic business processes and offers comprehensive services in document management. SPS' 6,400 employees serve business clients in the areas of insurance, banking, telecommunications, media, retail, energy supply and travel & transportation. Part of the Swiss Post group, SPS is headquartered in Zurich (Switzerland) with an active presence in all important international economic regions.
Within North America, SPS is a provider of local, regional and national outsourcing and digitization solutions, offering a comprehensive suite of services for support functions including mail, document scanning and processing, records, copy/print, reception, IT, call center/switchboard, data entry/word processing, accounts payable/receivable, check and order processing, and more. The company has corporate offices in New York City (North American headquarters), Los Angeles, San Francisco, Chicago, Toronto, and Washington, DC, and secure document processing centers in Long Island City and Toronto.