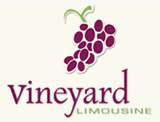 (PRWEB) December 29, 2012
Vineyard Limousine is based in Temecula Valley and offers luxury transportation services for several counties in California. The company is offering an extra free hour of service for local pickups that purchase a minimum of five hours of service.
For people who want the California wine tasting experience but don't want to travel all the way up to Napa Valley, the Temecula Valley wine country offers a convenient alternative. Vineyard Limousines specializes in wine tasting tours in Temecula Valley area vineyards, and tours can now be extended free of charge by purchasing five hours of service. Proms, weddings, corporate events and other services in the area are also eligible as long as the purchase meets the minimum time requirement. Vineyard Limousine also offers their luxury services to customers in San Diego County, Orange County, Riverside and Los Angeles.
The promotion is available for a limited time only. For more information about Vineyard Limousines and their extra free hour or to view their other regular deals and services, visit their website at http://www.vinelimos.com and call 760-644-6515.
Vineyard Limousine
Vineyard Limousine Services include luxury transportation tours of the Temecula Valley wineries and transports customers to and from weddings, bachelor and bachelorette parties, proms, sporting events, corporate events, and many other events. Their drivers are punctual and professional, and luxury vehicles are available on short notice for any amount of time. To view Vineyard Limousines' regular sales and promotions, visit their website.