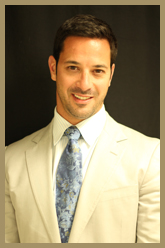 When patients initiate a new healthy lifestyle change, MMT can keep them on track
Miami Beach, Florida (PRWEB) December 20, 2012
Dr. Rian A. Maercks, founder of the Maercks Institute and celebrated Miami plastic surgeon, has released his third video documentary blog demonstrating the noninvasive body contouring power of Maercks Multimodal Therapy(MMT) on his own body. The video blog is the third edition of a six week, seven video blog demonstrating the extent of improvements in cellulite, skin quality and fat reduction that can be obtained without any surgery and without any downtime. This week three video demonstrates truly amazing changes as Dr. Maercks analyzes his own body through the incredible process of MMT.
The video blog was inspired by Dr. Maercks experience of repeatedly encountering patients who really needed a surgical intervention but insisted on trying noninvasives first. "It is a bit frustrating for a well trained plastic surgeon to perform expensive procedures that will not deliver a result that a well planned and executed operation would deliver. Patient demand led me to perform more and more noninvasive procedures and despite reasonable patient satisfaction I was left rather underwhelmed by the results I delivered even with the latest touted high tech devices that cost me a fortune." These frustrations led this perfectionist to develop Maercks Multimodal Therapy or what is becoming the hottest new three-letter anachronim in cosmetic intrerventions, MMT.
Dr. Maercks' exciting new video release has had an impact quite discrepant to Maercks' expectations. "The primary goal of the video blog was to give an honest transparent portrayal of the effects and limits of noninvasive procedures when applied to maximal efficacy in what I call MMT. I hoped that this would help patients understand what reasonable expectations are from noninvasives and hopefully sway patients who are better off with surgery away from noninvasive procedures." The effect was quite the opposite. Dr. Maercks now finds himself performing more noninvasive facelifts and body contouring procedures with MMT then ever. "Patients seem willing to be patient with results and willing to accept the expense and limited changes of MMT as long as it allows them significant improvements and they can dodge the knife." One of the things this brilliant doctors' patients love the most is the adaptability of MMT. MMT can be applied to any body part and is customized to the particular findings of each individual patient. It is also adapted to nearly any budget. Dr. Maercks recommends spacing treatments at least two weeks apart and preferably 3-4 weeks apart but they can be spaced up to six weeks apart or as close as one week apart. "My patients that are actors, models and performers commonly want to get into better shape ASAP and have a budget that allows this. In these cases I treat once a week as I am doing in the video blog for immediate changes to the body, face or breast."
The new video is quickly becoming the secret of the stylish in the know and receiving rave reviews but Dr. Maercks insists it is not the answer for everyone. "This is not a substitute for diet and exercise. It would be flatly irresponsible to use these techniques alone for patients with high BMI. Maintaining an active lifestyle and a healthy weight should come first." For patients close to their goals, however, MMT can be an amazing motivating force. "When patients initiate a new healthy lifestyle change, MMT can keep them on track." Combined with diet and exercise, MMT can deliver rewarding changes to a patients body much earlier then diet and exercise alone. The early appearance of aesthetic changes motivates patients to stick to the changes and helps them achieve and retain improved health.
The results demonstrated in the new video are difficult to ignore and continue to attract the attention of the public. The incredible findings include near complete eradication of cellulite, skin tightening that has amazing effects demonstrated by traction on the belly button and dramatic fat pocket reduction are demonstrated on this video. Halfway through the six week program, there is a viewership of over 30,000 and the following continues to grow. Three more videos will be released, one per week, documenting the changes characteristic of Dr. Maercks results. The doctor has reassured us that any skeptics remaining will be converted by the conclusion of the video series.