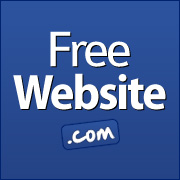 New York, NY (PRWEB) December 22, 2012
The experts at FreeWebsite.com discuss the end of the popular MTV series 'Jersey Shore'. Through the multiple seasons, viewers have watched the cast members party their way into stars; however, many question what will happen to the reality celebrities.
Tonight, MTV will air the last and final episode of the reality show 'Jersey Shore'. The documentary-style show took four muscular guys and four overly tan women and placed them in a house for the summer at the popular vacation spot Seaside Heights, NJ, also known as "the Jersey Shore."
Throughout the series, fans watched the cast members grow from typical young Italian Americans to headlining celebrities. Many now question, what will happen to the cast of 'Jersey Shore'?
"'Jersey Shore' was a great show with crazy characters," said a FreeWebsite.com representative. "While we can't watch Snooki and Pauly D's insane partying ways every Thursday anymore, fans can still stay connected with through 'Jersey Shore' cast members' social media sites."
Each cast member personally updates their popular social media sites like Facebook and Twitter. This is a great and personal way for fans to stay up-to-date with the newest happening of their favorite Shore member.
Establishing an online presence is crucial; especially to stay connected with celebrities, businesses, friends and family. A professional online presence begins with a website so others can find the information they need. In addition, it is important to integrate social media with the site to make finding the business, individual, or non-profit simple for online viewers. FreeWebsite.com takes the hassle, stress and confusion out of creating a presence online.
FreeWebsite.com can create customized websites for individuals, businesses and non-profits and provide additional services to make your website quick to find. FreeWebsite.com offers multiple services like SEO (search engine optimization), which helps your website become the top results in search engines like Google, Yahoo and Bing. They can even create and manage social media sites for businesses, individuals, and non-profits and integrate these sites into your website.
To learn more about social media integration, check out: http://www.freewebsite.com/mtv-jersey-shore/
About FreeWebsite.com: FreeWebsite.com breaks down barriers to website ownership by providing attractive, easy to maintain websites, complete with content, at a low price. To learn more, visit FreeWebsite.com.