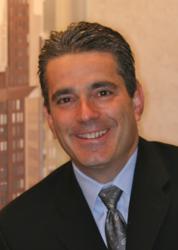 Chicago, IL (PRWEB) December 22, 2012
Doctors David and Michael Marcus of the Marcus Dental Practice now offer veneers as part of their cosmetic dentistry practices. Veneers give patients whiter teeth when conventional bleaching methods do not work. They can also be used to hide problems such as enamel that has worn away, teeth that have become uneven, and problems with wear and tear on the teeth. They can give the appearance of straight, white teeth without the need for the patient to wear braces or undergo whitening treatments.
The cosmetic dentistry procedure for providing a patient with veneers may take three dental visits. The first visit is used by the dentist to evaluate the patient's needs and to discuss the desired end result. Information about veneers is provided, and the procedure is presented to the patient. The dentist may also recommend that the rest of the teeth be whitened before color-matching the new veneers to the natural teeth for the best effect.
On the second visit, tooth preparation takes place. Whether one tooth or many teeth are receiving veneers, each must be prepared. The top surface enamel must be removed to a depth of approximately 1/2 millimeter. An impression is taken of the teeth so that the veneer can be designed and created.
A week or two after the second dental appointment, the patient will return to have the veneers bonded to the prepared teeth. The dentist adjusts them and then uses a special cement to bond them. The cement is cured with a light that causes bonding chemicals to activate within the cement. This appointment can take several hours, depending on the number of teeth receiving veneers. To find out more about this cosmetic dentistry procedure visit http://www.marcuslaserdentistry.com.
Marcus Dental Practice is a dental office offering patients personalized dental care in implant dentistry for Chicago, Illinois, for over 50 years. As a father-son team, David and Michael Marcus strive to continue their dental education and are both members of the American Dental Association. They aim to provide dentistry in all dimensions, as Dr. Michael Marcus is part of one percent of dental professionals providing the most recent FDA-cleared laser procedure for gum disease and periodontal treatment. To learn more about Marcus Dental Practice and their dental services, visit their website at http://www.marcuslaserdentistry.com and call (312) 241-1328.
# # #