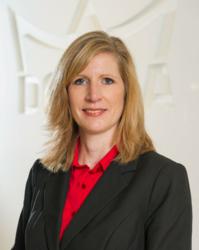 Reamstown, PA (PRWEB) December 21, 2012
Kimberly Baker has been named senior manager of customer relations at DORMA. The Reamstown, Pa.-based manufacturer is a world leader in premium access solutions and services.
She will lead DORMA's newly formed Customer Relations Department, comprising customer service, technical service and inside sales. Kim will oversee further development of inside sales and also implement enhanced customer relations management programs and tools to support customer relations excellence, enhancing the overall customer experience.
She holds a Bachelor of Science degree in business administration from Pennsylvania State University. Prior to joining DORMA, Kimberly was with Bosch Security Systems and managed customer orders and priorities, on-time deliveries, foreign trade compliance, planning and logistics. This deep and varied experience makes her ideally suited to serve DORMA customers in the widest possible range of situations.
About DORMA
DORMA is a leading global manufacturer of premium access solutions and services that enable better buildings. Our full range of products and services provides safety and security as well as convenience and comfort. DORMA features a design oriented portfolio of architectural door hardware, specialty hardware for glass door and wall applications, door automation systems including Crane Revolving Door, and operable wall systems featuring Modernfold. DORMA is an international market leader with innovative and inspiring design and technologies for access solutions and services.