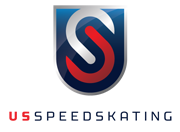 Kearns, UT (PRWEB) December 23, 2012
As the third and final day of competition wrapped up today at the Utah Olympic Oval, Lana Gehring and J.R. Celski emerged as the 2013 U.S. Short Track National Champions. This is the second straight title for Gehring and the first Nationals Celski has skated in in two years. Gehring finished the weekend with a total of 5050 points and Celski with 4560 points.
"There was a lot of pressure from my results in the beginning of the season to really show I had stepped up," said Gehring on her second straight National title. "I'm extremely ecstatic about my results and I was happy I was able to show that I'm back on top again."
"I felt good. I just wanted to go in today and do the same thing I did yesterday; just race smart and be safe," said Celski of his overall win today. "I'm happy it's over. It was a long weekend."
Rounding out the top three from this weekend for the men was Chris Creveling in second overall with a point total of 3648, followed by Jeff Simon in third overall with a total of 2979 points. For the women, Emily Scott was second overall, earning 3472 points and Alyson Dudek was third with 3388 points.
This weekend's competition also determined the World Cup team. Per the US Speedskating Short Track Rules and Regulations, any single distance winner automatically qualifies for the World Cup team. Having won both the 1000m and 500m races yesterday, Gehring and Celski automatically secured a berth to the team, leaving 5 more spots to be filled. Here is the complete Winter World Cup roster:
Men
J.R. Celski
Eddy Alvarez
Kyle Carr
Chris Creveling*
Jeff Simon
Travis Jayner
Ladies
Lana Gehring
Sarah Chen
Alyson Dudek
Emily Scott
Jessica Smith
Kimberly Derrick
"It hasn't really hit me yet but I'm sure, later tonight, I'll have a moment where I say whoa," said Eddy Alvarez, who qualified for his first ever World Cup team. "I trained really hard coming back from double knee surgery and I had expectations and I succeeded so it's very satisfying. I have a goal to make it to Sochi in 2014 and that work starts right now so it's going to be a building process for me."
As the 2013 National Champions, Gehring and Celski also automatically qualify for the World Championship team, which begins on March 8, 2013 in Debrecen, Hungary. The rest of the World Championship team will be determined following World Cup's #5 and #6.
In other news from the day, athletes raced in the 1000m and 3000m distances. For the ladies, Gehring came in first with a time of 1:35.002, followed by Alyson Dudek in second (1:35.152) and Emily Scott in third (1:35.575). Creveling took first for the men--securing a berth for himself on the Winter World Cup team--with a time of 1:32.520. Jeff Simon came in second (1:32.550) and Kyle Carr was third (1:32.914).
In the longest distance of the competition--the 3000m--Celski took first place, finishing with a time of 4:48.231, followed by Creveling in second (4:48.985) and Alvarez in third (4:54.947). Gehring took first in the ladies 3000m with a time of 5:31.131, followed by Emily Scott in second (5:31.285) and Alyson Dudek in third (5:31.563).
About US Speedskating. US Speedskating is a non-profit organization recognized by the United States Olympic Committee and the International Skating Union as the governing body for the sport of speedskating in the United States. Its mission is to be one of the premier speedskating organizations in the world through excellence in leadership, development and performance. To date, US Speedskating has won 85 Olympic medals, making it the most successful winter sport in the U.S. In addition to its elite programs, US Speedskating is responsible for the grassroots development of speedskating.
*Automatic berth to World Cup team for winning the 1000m race
###
Contact:
Tamara Castellano
tcastellano(at)usspeedskating(dot)org
435.901.3396