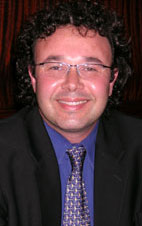 The best candidates are those who are mature enough to fully understand the procedure and have realistic expectations about the results.
Houston, TX (PRWEB) December 26, 2012
Houston plastic surgeon Dr. Edward Berzin, whose practice specializes in breast reduction surgery announces a new twist. There are several reasons someone may decide to reduce their breast size. Now, many patients who have experienced extreme weight loss need this procedure. Breast reduction surgery from Dr. Berzin's plastic surgery practice can help to alleviate physical pain, body dissatisfaction, and respiratory issues. Breast reduction surgery is a straight-forward surgical procedure, but there are possible risks, especially in the case of extreme weight loss. Large breasts can often cause women severe back and neck pain; as well as other bodily aches and pains.
Lower back pain is a common symptom of those with bigger breasts; this is caused because of the extra weight they are carrying around. Large breasts can also interfere with everyday activities making it difficult to perform tasks that would be simple for everyone else, including exercise. Skeletal deformities are also common in women with abnormally large breasts.
Respiratory problems are also usually common in women suffering from large breasts. This can be due to weight gain, skeletal deformities, and the extra weight of their breasts pushing onto their chest. If someone with larger breasts is experiencing any physical discomfort or breathing problems, breast reduction is a viable option that could lead to a pain-free lifestyle.
Breast reduction surgery should always be performed by a licensed plastic surgeon. The surgery is also known as a mammaplasty. The procedure entails removing the excess fat, tissue, and skin from the breasts. The goal of most mammaplasty procedures is to give women smaller, better-shaped breasts; in proportion to the rest of their body. As with any surgery there are possible complications and risks, which is why it is so important for women to sit down and discuss all questions and concerns that they may have with their breast reduction surgeon.
Breast reduction surgery is an option for women who are currently experiencing extreme pain, respiratory issues, and/or body dissatisfaction – due to large breasts. This simple procedure has the potential to drastically reduce a patient's pain level and can increase their self-esteem.
Women with a recent extreme weight loss, or who suffer from excessive lower back pain, respiratory issues, and/or body dissatisfaction, due to abnormally large breasts are encouraged to contact Dr. Berzin's Plastic Surgery practice at his Houston location or visit him online: http://drberzin.com/breast-reduction.html