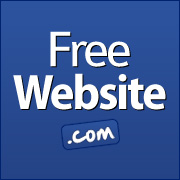 New York, NY (PRWEB) December 29, 2012
FreeWebsite.com, an industry leader in website development, released a new article discussing the company's new veterinary website templates, which make it easy for veterinary offices to start a website.
While it may seem unlikely that vets would need a website, a FreeWebsite.com representative explained, "It's a reality today that over 88% of people shop online, even for service providers. When they are selecting someone to take care of their pets, they want to know more than a name. They want to see who you are and how you operate your business. A website is a valuable and cost-effective way to get this information to potential clients."
The article goes on to discuss how Freewebsite.com provides veterinary website templates, making it easy for a veterinary service to easily create a presence on the web. A FreeWebsite.com representative related that his research showed that a common reason many vets did not have a website was the cost of building one. With the low cost veterinary website templates available on this site, veterinarians no longer need to worry about that issue.
For more information on the veterinary website templates, and to learn more about all the services provided by FreeWebsite.com, read the article at http://www.freewebsite.com/veterinary-website-template/
About FreeWebsite.com: FreeWebsite.com breaks down barriers to website ownership by providing attractive easy to maintain websites, complete with content, at a low price.