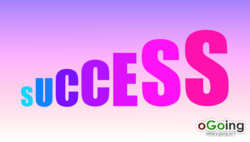 "Small Businesses don't have the time, expertise and resources to jumpstart social media marketing. oGoing provides affordable services to get them going!" - Sanjay Dalal, founder oGoing
Irvine, CA (PRWEB) December 31, 2012
Small businesses are beginning to launch their social media initiatives. These companies need guidance and education on how to create an effective social media strategy, navigate the social networks, manage customer interactions, analyze the results, and achieve consistent ROI.
"Small Businesses don't have the time, expertise and resources to jumpstart social media marketing. oGoing provides affordable social media management services and best practices to get them going!" - Sanjay Dalal, founder and CEO of oGoing
oGoing is USA's leading small business social network. oGoing presents the Seven Steps to Success with Social Media for Small Business guide:
Step 1: Set social media objectives and goals
What does the business want to gain from social media marketing initiatives? What is the key objective? Is it to increase qualified leads, deliver better customer service, get more business, create a great brand, obtain better reviews or gain more trust? If the business is starting out on social media, it will take a lot of effort and time to undertake multiple objectives simultaneously. Ask the marketing manager or owner what their immediate goals are! Be very specific about the social media marketing objectives.
Step 2: Determine the social media channels, and create a beautiful profile or two
It's easy to fall in the trap of creating profiles on multiple social media channels, and then forgetting about them. Just having a profile is like an empty store front. No customer would dare go there. Social media is all about engagement. Each social media channel takes at least 4 to 6 hours of management every week. A business needs to be judicious of the time and resources, and start out with one or two social media channels. Creating a beautiful profile that exemplifies the business and gets customers excited is the first step.
Step 3: Listen and learn from the customers, partners and industry experts
Ask this question: "Who are our customers and what can we learn from what they are saying and doing?" Most of the business' customers would already be using social media. It's easy to find these customers (search for them), and see what's going on. The business also needs to think about "Who are the customers' customers?" In short, a business must take the time to learn about the customers' needs, and understand the customers' perceptions. The business should also learn how the partners are using social media, what the experts are saying and the industry trends.
Step 4: Make new connections with customers
It's time to connect! Once the business has determined who the customers, prospects, partners and experts are, it should begin connecting with them. Connect slowly! It may not make sense to connect with competing customers at the same time. It's best to follow a few customers, and engage well with them. Are more connections better? Just connecting with many users without real engagement does not yield promising results. Do not get caught up in the game of buying new followers or fans for the social channels - most of the paid connections are inactive users and the business will not materially benefit from them. Quality of connections matter a lot, not the quantity.
Step 5: Promote the customers, ask customers for feedback, and provide answers to questions
Once a business begins listening and following the customers, the managers should share what their customers are saying. Promote the customers' updates. Respond to customers' messages. Get feedback about the products and services from the customers. Ask questions from customers about their updates and begin a conversation. Whenever possible, answer the customers' questions immediately and frequently. Engage with the customers! The more a business engages with their customers and prospects online, the better the ROI.
Step 6: Share relevant information. What would inspire and excite the customers?
Ask this question: "What do your customers want to learn from you?" Are customers seeing and treating the business as the subject matter or industry expert? Does the business have something interesting, inspiring and useful to share that will get them excited? Customers do not have the time to check your business updates, stories, product briefs and services daily. Customers have their own businesses to run. Customers want something that can help them do better business, and the job of social media managers is to provide this information. This is where the rubber meets the road.
Step 7: Analyze and repeat
Did the business realize the aforementioned social media goals? If the business followed through on the six success steps above, it would achieve most of the said objectives. How does one achieve all the goals? It's quite simple: Do more of what's working. Correct what's not. Be nimble! Social media is a fast-changing paradigm. It pays to be creative, and if a business has to start all over again, that's fine! The best barometer for success: Are the customers engaged?
Many small business owners and entrepreneurs need help with their social media management. The experts at oGoing have created a highly affordable social media marketing program for small business that begins at only $39 a month. Learn more
About oGoing: oGoing is USA's leading social network for small business. Tens of thousands of entrepreneurs, small business owners, startups, service providers and SMB are using oGoing to connect, share, network, promote and grow their business. Join oGoing today