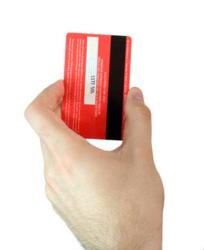 These credit cards offer consumers a second chance after bad credit mistakes.
Orlando, FL (PRWEB) February 06, 2012
Consumers looking to rebuild following financial problems such as bankruptcy, foreclosure or bill payment defaults typically look to secured credit offers to rebuild their financial reputation. ReallyBadCreditOffers.com has announced a new prepaid credit card review comparison being provided for its community.
The popular consumer review site provides offer comparisons to visitors seeking relief for immediate financial problems or looking to reenter the financial system after struggling through money troubles. The stated mission of the site is to provide an outstreched hand of help, in an effort to get people reestablished on a firmer financial footing.
The pre-paid credit cards for bad credit compared are typically used as the first step financing solution for people to get the convenience of using a credit card while beginning to rebuild ones credit. A bad financial history prevents people from qualifying for more familiar card offers with more stringent approval standards.
"Consumers are faced with dropping of the grid, no longer participating in the financial system, or with working to rebuild a solid foundation financially. These credit cards offer consumers a second chance after bad credit mistakes." said Ariel Pryor, site representative.
Secured card offers require a deposit or security for approval in order to offset the higher risk of lending to people with a history of default, but once approved the borrower is able to reestablish a pattern of responsible payments. Visitors are encouraged to use the prepaid credit card offers as a tool to improve their credit scores and then seek more beneficial financial products once they can get approved.
"Unprecedented financial challenges to the American consumer have resulted in a very many good, hard working families and individuals burdened with bad credit scores. Our goal is to make getting back on their feet as easy a process as it can be." added Pryor.
Contact:
Ariel Pryor, Credit Expert
http://www.reallybadcreditoffers.com
(520) 344-2001
###