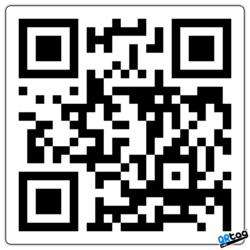 GreenPoint Global is an professional services innovation leader, and our partnership further enhances that leadership to ensure our vast client base have the experienced leadership and advisors to meet their specific needs
New York, NY (PRWEB) February 07, 2012
GreenPoint Global, a leading provider of outsourced professional services and solutions, today announced that it has entered into a partnership to provide full service accounting and finance services with SBA * Consulting, a provider of part-time and interim Chief Financial Officer (CFO) services with offices throughout the eastern seaboard. Through this partnership, GreenPoint and SBA will further expand their service offerings to small and medium sized emerging business through the combination of back office financial reporting, accounting, legal, software, and administrative services and on-site CFO services.
With the combination of services provided by both SBA and GreenPoint, they will be serving clients with a full suite of seasoned professionals to meet their specific business needs. "Be it the due diligence associated with a M&A, standard monthly reporting, drafting of legal agreements, or the monthly accounting review and reconciliation, our combination of seasoned financial and legal advisors will provide the experience to bring the project in, on-time, on-budget and with the right results," stated Wayne Spivak, Managing Consulting Chief Financial Officer of SBA* Consulting.
"Like SBA * Consulting, GreenPoint Global is an professional services innovation leader, and our partnership further enhances that leadership to ensure our vast client base have the experienced leadership and advisors to meet their specific needs," said Jacklyn Karceski, Global General Manager, GreenPoint Global.
About GreenPoint
GreenPoint specializes in providing value-added professional services to a broad base of worldwide companies, counting Fortune 1000 companies among its clients. By utilizing diverse global resources, GreenPoint mitigates the traditional pitfalls of outsourcing. Across industries, GreenPoint provides cost-optimized business services in a reliably enhanced service delivery model. A decade of business has established GreenPoint as a prominent outsourcing platform with an impeccable record for quality and timeliness
About SBA Consulting
SBA * Consulting (SBAConsulting.com) provides part-time and/or interim Chief Financial Officer services to the small-to-midsized marketplace. In addition, the firm offers to existing CFO's who may have specific projects without the proper internal resources, access to a pool of highly qualified group of accountants, operational and finance consultants with a diverse set of skills. On average each consultant has 25 years of experience. SBA * Consulting currently has 13 offices and approximately 60 Consulting CFO's with over 50 different practice areas.
###