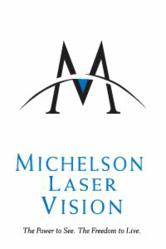 Birmingham, Alabama (PRWEB) February 02, 2012
"LASIK Surgery is serious business - but it doesn't mean we can't have some fun along the way helping people as they wonder what it would be like to not have to wear glasses to see clearly at distance without them," remarked Birmingham LASIK Surgeon & Corneal Specialist Marc Michelson, M.D., Medical Director of Michelson Laser Vision. "To that end we thought it would be fun to have people interested in LASIK share photos of themselves wearing their most awful glasses. We have quite a community of Facebook fans who have "LIKED" us and so we felt that Facebook would be a great place to socialize with folks."
Michelson Laser Vision invites anyone over the age of 21 to participate in the "Awful Glasses Contest" by going to http://www.facebook.com/michelsonlaservision and locating the Awful Glasses Contest tab on the left hand navigation bar. Upon clicking and loading the contest page, contestants are invited to "LIKE us" and are then asked to provide a photo of your "Awful Glasses" and are encouraged to write a little statement about why they are so awful. "Entries will be accepted throughout the entire month of February," noted Michelle Michael, Practice Administrator. "Then beginning on March 1, 2012 the contest will be opened to allow your friends and relatives to vote. Whoever has the most votes by their friends and relatives will get to have LASIK at Michelson Laser Vision complements of our center!! So-be sure to tell everyone about the contest so that they can vote!"
There is no entry fee or cost of any kind to enter the Awful Glasses Contest at Michelson Laser Vision. Winners must come in for a no charge consultation and be deemed a suitable LASIK candidate by our medical staff. In the event the winner is not suitable, the LASIK treatment can be given to someone who is medically suitable.
Michelson Laser Vision is a leading Laser Eye Surgery Center in Birmingham staffed by a team of specialists including eye doctors who are fellowship trained cornea specialists-all board certified Ophthalmologists-as well as Optometrists, technical and administrative staff who provide examination, consultation and treatment including LASIK, Bladeless LASIK and other types of Laser Eye Surgery for the correction of nearsightedness, farsightedness and astigmatism.
To learn more about Michelson Laser Vision visit http://www.michelsonvision.com. To enter the Awful Glasses Contest visit http://www.facebook.com/michelsonlaservision
For additional information, contact:
Michelle Michael, Alabama Eye & Cataract Center, 1201 11th Avenue S., Suite 501, Birmingham, Alabama 35205, michellem(at)alaeye(dot)com, 1-205-930-0930.
SOURCE: Medical Management Services Group, L.L.C.
###