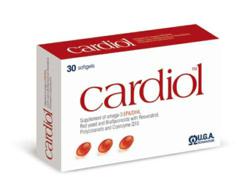 "We found that statin therapy -- statins of all types -- were associated with a 48% increased risk for diabetes in women…".
Solana Beach, CA (PRWEB) February 02, 2012
How to lower cholesterol naturally is the question millions of Americans suffering from statin drug side effects are asking. Now, a large study published just last week comprised of 153,000 women shows that taking statin drugs puts women at a much higher risk of developing diabetes. The authors looked at the question of increased diabetes in statin users in the Women's Health Initiative observational analysis. During follow-up, more than 10,000 cases of diabetes were diagnosed. A lead author, Dr. Yunsheng Ma who led the study stated, "We found that statin therapy -- statins of all types -- were associated with a 48% increased risk for diabetes in women…".
To learn more about how to lower cholesterol naturally visit the educational site: howtolowercholesterollevels.net.
Due to these ever increasing rates of side effects many doctors have solved the question of how to lower cholesterol naturally by recommending an alternative to statin drugs called Cardiol. Containing nine all natural ingredients including; ultra pure Omega-3, Red Yeast Rice,CO-enzymeQ10, and Resveratrol, Cardiol not only lowers cholesterol but also helps to regulate blood sugars in diabetics. Visit http://www.cardiol.net to learn more.
Other studies indicate that Cardiol's key ingredients may also help people who suffer from diabetes. According to an article by Dr. Clouatre,PhD. a recent Chinese study showed Red Yeast Rice extract decreased insulin and blood glucose levels in a group of type II diabetics, meaning there was better blood sugar regulation. (3) For those who want to know how to lower cholesterol there is ever growing evidence that Cardiol is an effective alternative to statin therapy that goes beyond lowering cholesterol.
The founder of Solana Health, David McMahon, became the first case test case for Cardiol in the U.S. "taking just one Cardiol capsule a day lowered my LDL (bad) cholesterol 20% in two months, while my Triglycerides decreased over 30%." McMahon added, "We are so confident in Cardiol's ability to manage cholesterol that we offer a free 30-day trial." To order your free 30-day trial click here or call 1-888-809-6424.
Solana Health Inc. is a wellness company based in San Diego, CA that specializes in all-natural, clinically proven therapies to improve health and well being. Learn more at http://www.Cardiol.net.
Sources:
1. Avorn J, Monette J, Lacour A, et al. Persistence of use of lipid-lowering medications. A cross-sectional study. JAMA. 1998;279:1458-1462,
3. Red Yeast Rice, Cholesterol and beyond, Dallas Clouatre, PHD, Total Health Magazine Online
4. Statin Use and Risk of Diabetes Mellitus in Postmenopausal Women in the Women's Health Initiative, Annie L. Culver, BPharm; Ira S. Ockene, MD; et al. Arch Intern Med. January 23, 2012;172(2):144-152.
###