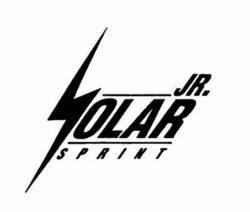 Reston, VA (PRWEB) February 02, 2012
The Technology Student Association (TSA) will enhance Junior Solar Sprint (JSS) by developing an online resource center for educators funded by a grant awarded by the United States Army Educational Outreach Program (AEOP). In addition to the Junior Solar Sprint program, TSA is involved with several national science, technology, engineering and math (STEM) competitions.
Funded by the US Army since 2001, Junior Solar Sprint offers resources to empower teachers, mentors, and other community members to engage 4th-8th grade youth in the designing, building, and racing of model solar cars. Through JSS, students develop teamwork and problem solving abilities, investigate environmental issues, and gain hands-on STEM skills to build the fastest, most interesting, and best crafted vehicle possible. JSS challenges students to use scientific know-how, creative thinking, experimentation and teamwork.
Historically, Junior Solar Sprint primarily served the northeastern United States through the provision of teacher workshops, sponsorship of area events, and an organized regional championship. During the 2012 program year, TSA will enhance the structure and reach of Junior Solar Sprint to align the program with the Army's goal of having a national impact on STEM education.
In February of 2012 TSA will commence work on building a new online resource center for Junior Solar Sprint. This will include educational materials, supplementary instructional videos, connections to outside resources, and 'how to' guides to implement curriculum and races – everything needed for a teacher or mentor to bring Junior Solar Sprint to youth in their community.
Online teacher/mentor training workshops and an online competition will be in place for the 2013 program year. The goal is to provide resources that will enable teachers and youth across the country to participate in Junior Solar Sprint, beginning in February 2013. TSA's vision for long-term sustainability involves creating a network of local and regional competitions that will culminate in a national championship event concurrent with the Technology Student Association's annual conference.
About TSA
TSA is a national organization devoted exclusively to the needs of students interested in science, technology, engineering and mathematics (STEM). Open to young people enrolled in or who have completed technology education courses, TSA's membership includes over 150,000 middle and high school students in 2,000 schools spanning 48 states. TSA partners with universities and other organizations to promote a variety of STEM competitions and opportunities for students and teachers. TSA is supported by educators, parents and business leaders who believe in the need for a technologically literate society. From engineers to business managers, our alumni credit TSA with a positive influence in their lives. Visit http://www.tsaweb.org for more information.
###