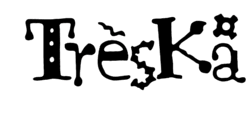 We are impressed by their [Zelo PR] strategic plan and creative ideas, and we are confident they are the right company to represent us in this time of rapid growth
Fort Worth, Texas (PRWEB) February 01, 2012
Fort Worth-based fashion accessory manufacturer Treska, Inc. announced today that it has chosen Zelo Public Relations as its public relations agency of record.
Zelo PR, a full-service public relations agency specializing in reputation management and branding strategies, will focus on Treska's branding including the company's advertising, website and media relations. Zelo PR will develop an advertising campaign that increases awareness of the growing fashion accessory company.
"We trust Zelo PR to enhance brand awareness among media and consumers," said Treska CEO Gary Fields. "We are impressed by their strategic plan and creative ideas, and we are confident they are the right company to represent us in this time of rapid growth."
Treska, Inc. is a leading designer, marketer and distributor of fashion jewelry, scarves and handbags. They currently partner with major retailers including Bealls, Cato, Chico's and Sears. Specialty lines include Zevar by Treska at Steinmart and Aris by Treska at JC Penney.
The high-quality, handcrafted merchandise is also available at boutiques across the country.
Treska has three permanent showrooms, located in New York, Atlanta and Dallas, which are used to showcase feature collections of branded and private label designs.
"Zelo PR is proud to represent Treska," said Lars Rosene, President and CEO of Zelo Public Relations. "This is an exciting time of growth for the fashion brand, and we look forward to communicating their remarkable business story."
ABOUT TRESKA, INC.
Founded in 1979, Treska, Inc. is a recognized leader of the trend jewelry and accessories market, with a vision to create high quality, handcrafted jewelry. Treska is a rapidly growing company, which meets the demands of the fashion jewelry and accessories business across all categories with several brands, divisions and private labels under its corporate umbrella. Treska is well known for its product innovation and design, and it is a reliable supplier of well-priced, quality fashion jewelry. Treska, Inc. is headquartered in Fort Worth, Texas and operates three permanent showrooms in Dallas, Atlanta and New York. For more information, visit Treska.com.
ABOUT ZELO PUBLIC RELATIONS
Zelo Public Relations is a full-service public relations agency, focusing on reputation management and branding strategies. Representing corporate, pro sports and entertainment clients, Zelo PR develops and manages internal and external communications, media relations (including media training) and crisis communications. In addition, Zelo PR specializes in corporate sustainability, as a registered Organizational Stakeholder of the Global Reporting Initiative (GRI). With proven success at a global level, Zelo PR is the choice "When Reputation Matters.®" For more information, visit http://www.ZeloPR.com.
###