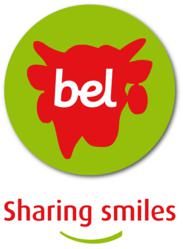 Bel Brands has experienced significant growth over the past few years. This new plant is essential to expanding our production capacity to meet the growing demand for our Mini Babybel cheese, says Lance Chambers, President and CEO of Bel Brands USA
Chicago, Illinois (PRWEB) February 01, 2012
Bel Brands USA, headquartered in Chicago, today announced plans to build a new 170,000 square-foot manufacturing facility in Brookings, S.D., to produce its Mini Babybel cheese. Bel Brands manufactures and markets The Laughing Cow cheese wedges and Mini Babybel – America's #1 branded snacking cheese, as well as Boursin, Merkts, Kaukauna and other natural and gourmet cheese spreads. The U.S. subsidiary of Paris-based Fromageries Bel currently has two other production facilities in the U.S., located in Leitchfield, Ky., and Little Chute, Wis.
"The robust South Dakota dairy industry and its hard-working Midwestern values make Brookings an ideal location for our new plant," says Lance Chambers, President and CEO of Bel Brands USA. "Bel Brands has experienced significant growth over the past few years, and this new plant is essential to expanding our production capacity to meet the growing demand for our Mini Babybel cheeses."
Bel Brands USA has more than doubled in size over the past four years. Three of the Company's key brands: Mini Babybel, The Laughing Cow and Boursin have fuelled much of the growth. Mini Babybel, which represents close to one-third of Bel Brands' U.S. sales, has almost tripled in size with consistent 25+ percent growth. To date, sales of Mini Babybel in the U.S. total 17 million pounds (8,000 metric tons). To meet the current demand, the company now imports more than 50 percent of the Mini Babybel business. Bel's goal is to attain a sales volume of 22 million pounds or 10,000 tons (US) by next year.
The Company will invest approximately $100 million to build its new manufacturing plant on a 48-acre land parcel along 32nd Avenue near the I-29 corridor. Plant construction is planned in two phases. The Company will break ground on the first phase this summer. Bel Brands expects to hire around 200 employees when the first phase of the plant becomes fully operational by 2014. Phase 1 of the project will have a production capacity of approximately 22 million pounds or 10,000 metric tons. The second phase of the plant, which is contingent on anticipated increased market demands, is envisioned to be built in 2016-2017 and will bring another 200 jobs to the area.
"I am thrilled to welcome Bel Brands to South Dakota," Gov. Dennis Daugaard said. "The impact of this project goes beyond the creation of up to 400 jobs. It goes beyond the estimated annual $500 million economic impact once the plant is fully operational. And it goes beyond the opportunity for our dairy operations to expand both capacity and market share," the Governor said. "Having an internationally respected company like Bel Brands as our newest corporate citizen tells the world that South Dakota is open and ready for business from anywhere around the globe."
"We wish to thank Governor Daugaard, the Governor's Office of Economic Development team, the Brookings Economic Development team, Mayor Reed and the city of Brookings for their tireless effort in helping us select Brookings as the site for our new plant. We are excited to become a part of the Brookings community and we look forward to providing new opportunities for economic growth and employment in the area," adds Chambers.
Corporate Social Responsibility (CSR) is an integral part of Bel Brands' global development policy. One of the pillars of Bel's CSR initiative is to be actively committed to economic, social and environmental sustainability in the local communities in which Bel operates. Bel Brands has ear-marked funds for this purpose and will be working closely with city officials to find the best use for this investment.
"Brookings is excited that Bel Brands has selected our community to construct a state-of-the-art production facility", said Mayor Tim Reed. "Bel Brands is an innovative international company and an excellent fit within our Brookings area economic growth strategy. This project will complement our efforts to build upon regional advantages, such as the SDSU Dairy Science program, while adding value and creating new economic opportunities for regional agricultural producers."
Bel Brands began the search process for its third manufacturing facility in early 2011. The states under consideration included Iowa, Idaho, Michigan and South Dakota. The Company also considered expanding its production facility in Leitchfield, Kentucky, where it currently produces The Laughing Cow and Mini Babybel cheese. Bel Brands has made multi-million dollar investments in its Leitchfield plant to increase production capacity over the past four years and has grown from nearly 300 employees in 2007 to more than 420 employees in 2011. Jones Lang LaSalle and T. C. Jacoby and Company represented Bel Brands in the site selection process.
Francine Moudry, previously Director of Operations for the Leitchfield plant, was recently appointed Project Director to lead the planning and construction of the new Brookings manufacturing facility. Moudry will be relocating to the Brookings area in early 2012.
About Bel Brands
Bel Brands USA, Inc. manufactures and markets branded cheeses, including The Laughing Cow® cheese wedges and Mini Babybel® – America's #1 branded snacking cheese; as well as Boursin®, Kaukauna®, Port Salut®, Leerdammer®, WisPride®, Merkts®, Owls Nest®, Connoisseur®, and Price*s® natural and gourmet cheese spreads. The mission of Bel Brands USA is "To delight people with a great tasting, unique cheese experience that fits their lifestyle." Bel Brands USA was named as one of Chicago's "101 Best and Brightest Companies to Work For" from 2009 - 2011. The company is headquartered in Chicago, Ill., and operates two manufacturing plants in Little Chute, Wis. and Leitchfield, Ky. Bel Brands USA is a subsidiary of Paris-based Fromageries Bel, a world leader in branded cheeses. Visit http://www.bel-group.com or http://www.thelaughingcow.com.
About Bel
The Bel Group is a world leader in branded cheeses. Its portfolio of differentiated and internationally recognized brands, including such products as The Laughing Cow, Kiri, Mini Babybel, Leerdammer, and Boursin, as well as some 20 local brands, enabled the Group to generate sales of €2.4 billion in 2010. Nearly 11,300 employees in some 30 subsidiaries around the world contribute to the Group's success. Its products are prepared at 26 production sites and distributed in over 120 countries.
###