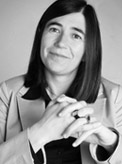 This is perhaps the most significant event Cenegenics has hosted. Drs. Blasco and Andrews stand at the forefront of telomere science and are highly respected for their research efforts in the field. We encourage people to sign up for the presentation.
Las Vegas, NV (PRWEB) February 02, 2012
World-renowned telomere expert María A. Blasco, PhD from Spain and research scientist Bill Andrews, PhD, will deliver an insightful presentation on the latest breakthroughs in telomere science, announced Cenegenics® Medical Institute, the global leader in age management medicine. The February 8th WebEx presentation at 7 am PST is part of Cenegenics' Grand Rounds, hosted by Dr. Robert D. Willix, Jr., Cenegenics' Chief Medical Officer. The telomere presentation is open to the public. Early registration required.
Shortened telomeres—the protective end-caps of DNA at both ends of every chromosome—are one of the primary causes of aging and disease. Blasco is the only one conducting telomere measurements that are accepted globally as the Gold Standard. She also is the Chief Scientific Advisor for Life Length®, a leading telomere testing and services company. Andrews, also a scientific advisor for Life Length®, has spent the last two decades unlocking the molecular mechanisms on aging, working to discover methods that slow down, stop and/or reverse telomere shortening as a way to combat most human diseases as well as aging.
"This is perhaps the most significant event Cenegenics has hosted. Dr. Blasco and Dr. Andrews stand at the forefront of telomere science and are highly respected for their research efforts in the field. We encourage people to sign up for the presentation to learn more about the critical nature of shortened telomeres and their affect on aging and age-related disease," Willix said.
Spacing is limited for the Grand Rounds telomere presentation. Cenegenics encourages people to sign up now to secure a spot.
Date: February 8, 2012
Time: 7 am PST/8 am MST/9 am CST/10 am EST
Where: http://cenegenics.webex.com. Registration password: 12345
Host: Dr. Robert Willix, Jr., Cenegenics Chief Medical Officer
Visit Cenegenics' Facebook Fan page, follow them on Twitter and get patient celebrity blogs, health tips and news on their portal site, CenegenicsPost.
For more information about Cenegenics, please visit them online, where you can register for quick access to the online Cenegenics Healthy Aging Kit: informative Guide to Healthy Aging, Executive Summary and media excerpts.
To schedule an interview, please contact Ann Castro, Cenegenics Director of Media Relations: 702.953.1588.
About María Blasco, PhD
Director, Spanish National Cancer Research Institute
Chief Scientific Advisor, Life Length®
Dr. María Blasco is the Director of the prestigious Spanish National Cancer Research Institute, headquartered in Madrid, as well as directing the Molecular Oncology Program and Telomeres and Telomerase Group. Her research in telomeres and telomerase began at Cold Spring Harbor Laboratory (New York) where she joined C.W. Greider (Nobel Prize 2009) as a Postdoctoral Fellow. Back in Spain, first at the Spanish National Biotechnology Centre and then at the Spanish National Cancer Research Centre, Dr. Blasco's research team continued to make key contributions to the telomere and telomerase field, including first demonstration of the ant-aging activity of telomerase, the discovery of telomeric RNA's and the importance of telomerase activity and telomere rejuvenation during nuclear reprogramming. Recipient of several awards, Dr. Maria A. Blasco has authored more than 130 original papers and made major contributions to the field of telomeres and telomerase and the role they play in aging, cancer and stem cell biology.
About William Andrews, PhD
Founder, President & CEO, Sierra Sciences
Scientific Advisor, Life Length®
Dr. William H. Andrews has worked in the biotech industry for 30 years, focusing the last 18 years on finding ways to extend human lifespan through the intervention of telomere shortening in human cells. Dr. Andrews earned his PhD in Molecular and Population Genetics at the University of Georgia in 1981. He was a Senior Scientist at Armos Corporation and Codon Corporation, Director of Molecular Biology at Codon and at Geron Corporation, and Director of Technology Development at EOS Biosciences. He is presently the founder, President and CEO of Sierra Sciences, a biotech company in Reno, Nevada focused exclusively on finding drugs that will transiently induce the expression of endogenous telomerase in human cells. Sierra Sciences has already identified more than thirty such drugs and is presently characterizing their mechanism of action. While Director of Molecular Biology at Geron Corporation, Dr. Andrews was one of the principal discoverers of both the RNA and protein components of human telomerase and was awarded 2nd place as "National Inventor of the Year" in 1997 for this work. He is presently a named inventor on 43 U.S. issued telomerase patents.
About Cenegenics
Cenegenics® Medical Institute has forged a paradigm shift in medicine, developing a proactive medical approach for optimized health hailed as "next generation medicine" and garnering worldwide media attention. Headquartered in Las Vegas, Cenegenics serves over 20,000 patients globally—2,000 are physicians and their families. Cenegenics has 19 centers with others opening in the near future: Las Vegas, Nevada; Charleston, South Carolina; Boca Raton, Florida; Dallas, Texas; Arlington, Texas; Atlanta, Georgia; Chicago, Illinois; Beverly Hills, California; Philadelphia, Pennsylvania; Washington, DC; New York City, NY; Tulsa, OK; Jacksonville, FL; Atlantic City, NJ; Houston,TX; Denver, CO; Scottsdale, AZ; Boston, MA. Cenegenics also offers CME-accredited physician training and certification opportunities in age management medicine via the nonprofit Cenegenics Education and Research Foundation (CERF).
###