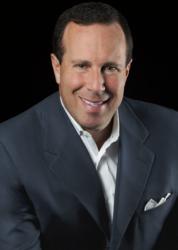 Shelton, CT (PRWEB) February 03, 2012
What originally started as work/life management company in 1984, LifeCare has evolved its business to focus on maximizing utilization, productivity and loyalty impact and return on investment for its clients and channel partners. Today, LifeCare serves more than 36 million members and helps more than 3,000 private and public sector clients drive down absenteeism and presenteeism while boosting employee loyalty. Mr. Klinger will continue to lead the company's evolution into a leading consumer internet company with a strong telephonic backbone and infrastructure. Under Klinger's leadership, LifeCare will continue to focus on saving millions of people time and money with quality matches to content, providers, products and services that help them meet life's most important needs in parenting, senior care, legal and financial services, home services and wellness.
Klinger has led a wide range of growth companies for industry leaders in related sectors including PNC Financial Services, Cigna Corporation and Monster.com. He is an investor in the healthcare services, internet and enterprise software sectors and serves on the Board of Directors of Zintro.com, WebVet.com and MedCommons. He serves on the Advisory Boards of iAMscientist.com, Humantelligence, Anthurium Solutions and Personforce.com.
LifeCare's founders, Peter Burki and Jeff Burki, will remain actively engaged in driving the company's strategy, innovation and growth and continue to serve as Chairman of the Board / Executive Chairman and Vice Chairman, respectively. "Since joining LifeCare, Doug has dramatically helped move our company and industry forward by aggressively focusing on making a real difference in the lives of millions of people and thousands of employers." states Peter Burki. "In promoting Doug to CEO, we are increasingly well-positioned to evolve our company and services, significantly grow our client and membership base, and firmly establish LifeCare as the undisputed worldwide leader in the delivery of productivity and loyalty solutions."
###