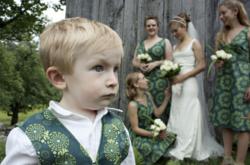 We are proud to have raised the bar as to what is possible in the textile world.
Ridgefield, CT (PRWEB) February 08, 2012
Apparel and interior designers, home sewers, and product manufacturers looking for organic fabrics processed without harmful finishing agents need look no further! Popular fabric designer Harmony Art, based in Gualala, CA, and online fabric retailer Organic Cotton Plus, based in Ridgefield, CT, have become certified to the Global Organic Textile Standard(GOTS). GOTS certification requires the use of organic fiber while prohibiting the use of toxic finishing agents, such as formaldehyde, and child labor. Organic Cotton Plus fabrics are available online at http://www.OrganicCottonPlus.com. Harmony Art fabrics are available from Organic Cotton Plus and several other retailers (see "About Harmony Art" below).
Organic Cotton Plus is the oldest organic fabric business in the U.S., opening in 1991. In 2010, it was acquired by Fox-Rich Textiles, Harmony Art's fabric supplier. In 2005, Harmony Art changed its focus to designing only for organically grown cotton, adding color and design to what had been mostly white and natural color fabrics. Harmony Art is the U.S.'s first solely organic fabric designer to get certified to GOTS. The two companies sell to hundreds of companies in North America and overseas.
"We have sourced and designed high-quality, attractive GOTS-certified fabric since it became available in 2007," says Harmony Susalla, Harmony Art owner/designer. "Now that we're certified, we have paved the way for our end-product manufacturers to become GOTS certified and complete the supply chain – providing consumers with a field-to-fashion organic product! When it comes to fiber, we are where the organic food movement was more than a decade ago."
"We are proud to have raised the bar as to what is possible in the textile world," said Linda Hayes, Organic Cotton Plus manager, who warehouses the fabrics in Starr, SC. "Consumers will get the same high quality fabric and colorful designs they expect and enjoy," she continued, "but now they have the reassurance of having third-party, independent certification proving the fabrics are certified organic from field to fabric as well. What is also exciting is that the interest in GOTS-certified fabrics has increased so much, we plan to increase the breadth of our organic fabric offerings 50 percent in 2012!"
The companies are two of the first to get certified to the voluntary standard in North America (by independent certifier OneCert). By doing so, they have dramatically increased the strength of the GOTS supply chain in the region. When manufacturers of finished products using the fabrics get certified, the chain will be complete, and consumers will be able to view reference to GOTS on promotional materials.
The two are also some of the first U.S. companies to get certified to GOTS since the U.S. Department of Agriculture (USDA), in May, 2011, announced new textile labeling guidelines addressing which textiles may be considered "organic,"— similar to those that are in place for organic food. Finished products must be certified either to GOTS or the USDA standard to be able to carry the claim they are "organic" (http://www.organicnewsroom.com/2011/06/usda_oks_organic_textile_label.html). As the USDA regulations focus primarily on agricultural production and inputs and do not include processing or manufacturing standards for most textile products, GOTS-certified products may be sold as "organic" in the U.S.
According to the GOTS International Working Group, approximately 1,500 companies, totaling 2,754 facilities in 54 countries around the world, were certified to the organic apparel and textile standard as of the end of 2010. New figures for 2011 will be available soon. In addition, according to a 2011 report by Textile Exchange, the global organic textiles industry grew 20 percent to an estimated $5.16 billion in 2010 and is projected to increase another 20 percent in 2011, resulting in an estimated $6.2 billion market in 2011 and $7.4 billion market in 2012.
About Harmony Art - http://www.HarmonyArt.com: Founded by husband and wife team David "Sus" and Harmony Susalla in 1998, Harmony Art has created designs and products for every retail level from Target and Walmart to Nordstrom and Williams-Sonoma and many points in between. Personal conviction and a desire to show the world that organic fabrics can be beautiful led Harmony, in 2005, to become the first textile company to offer only printed organic cotton fabrics and make them available by the yard for businesses and home sewers alike. Harmony Art's stock fabrics feature organic cotton, wide-width, woven sateens and twills as well as knits. Their newest fabric and design, "Graceland in Black & White," is being released this week. This bold design on white organic muslin pays homage to the poppy—both delicate and strong. "Graceland" and other designs are available in wholesale quantities from Harmony Art or in smaller yardage through select retailers: http://www.harmonyart.com/retailers.html.
About Organic Cotton Plus - http://www.OrganicCottonPlus.com: Organic Cotton Plus, the oldest organic knit- and woven-fabric retailer in the U.S., has launched an expanded website and plans to broaden its product line by 50 percent in 2012, to include binding/webbing, a wider selection of knits (including Sherpa), and more eco-friendly textile filling products (such as buckwheat hulls). The website will have more photos of the fabrics and enable customers to post reviews as well as photos of the products they have made with the fabrics. It will also have an expanded check-out capacity and a "deal of the month." Organic Cotton Plus's minimum is as small as one yard and as many as thousands.
###