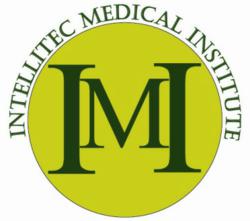 We designed our new facility to enhance IMI's academic and student services programs, and the new Business Administration program is an early step in carrying out our program enhancements
Colorado Springs, Colo. (PRWEB) February 07, 2012
In the business world, it's not uncommon for professionals to reinvent themselves in order to land the job of their dreams. IntelliTec Medical Institute has undergone its own recent improvements to continue providing Colorado Springs with an education that can lead them into lifelong careers.
In January, IMI relocated to a new campus in the Tiffany Square mall along Interstate 25 – a larger campus that offers technological advancements and other amenities light-years ahead of its previous campus in Colorado Springs. Along with the move, IMI has also introduced an exciting new business program, Business Administration with a concentration in Health Information Management.
"Our goal with our new location and the introduction of a new program is to continue helping graduates put their education to work," said Colorado Springs Campus Director Todd A. Matthews Sr. "We designed our new facility to enhance IMI's academic and student services programs, and the new Business Administration program is an early step in carrying out our program enhancements."
The new Tiffany Square location at 6805 Corporate Drive, Colorado Springs, Colo. is almost twice as large as IMI's previous location, spanning more than 40,000 square feet. The additional space supports plans for enrollment growth and future academic program expansion. The building features a brand-new dental suite, a massage clinic with massage suites that are open to public, and a career services center to support more one-on-one focus with students and graduates in preparing them for careers.
In as little as 18 months, students in the new Business Administration program can acquire the skills and knowledge they need to communicate healthcare information that deals with patient care and plan and evaluate healthcare funding. The classes offered with a concentration in Health Information Management include Patient Records and HIPAA, Electronic Medical Records I and II, HR Management & Supervision in Healthcare, and many more. The program also includes in-class CPR/first aid training.
Students will be required to successfully complete an extensive competency examination prior to entering their externship. The Health Information Management Associate degree program includes a 160-hour externship, allowing students to gain real-world experience in a professional healthcare setting. There are various healthcare environments that graduates have the opportunity to work in, such as hospitals, physicians' offices, community health centers, nursing homes and family practices.
With its new campus and programs, IMI has become a new destination in a familiar location in Colorado Springs. Opened in 1985 as an upscale specialty mall, the Tiffany Square mall featured high-end clothing stores, a fur boutique and a French bistro along with other amenities, including valet parking and package retrieval services. The anchor was an AMC 6-Plex movie theater. The building was never more than 40 percent leased and failed to attract tenants. Around 1990, the financial institution that held the note on the building failed and the property was taken over by the Resolution Trust Corporation. The building sat nearly empty for about a year until it was purchased by California real estate investor Anthony Thompson in 1994.
At that time, the building went through a major remodel where it was converted into office space and a large telemarketing call center operated by MCI opened on the second floor. Shortly after, Citadel Communications made it their Colorado Springs headquarters and Fluke Networks leased much of the first floor. The building was then 100 percent leased and thriving. In late 2000 the theater's lease was not renewed, and in 2005 the departure of MCI left the second floor vacant.
The theater space was leased to Springs Calvary Church in 2006, and in 2007 PRC leased the second floor to open a new call center. Also in 2007, Fluke Networks decided not to renew their lease and left the building. The building was sold to the current ownership in 2009, and in 2010 PRC changes its name to RYLA and vacated half of the space on the second floor. In 2011, IntelliTec Medical Institute leased the old Fluke space on the first floor. Now the building is about 70 percent leased.
For more information about IntelliTec Medical Institute's programs or its new location at Tiffany Square mall call 719-596-7400 or visit http://www.IntelliTecMedical.edu.
About IntelliTec Medical Institute
IntelliTec Medical Institute is dedicated to educating students to prepare them for rewarding careers in the medical profession. Its programs emphasize the importance of practical, hands-on experience and quality training. Each program is designed to teach students the entry-level skills necessary to enter today's workforce with confidence and prepare for their careers in less time than the average school. IntelliTec Medical Institute is accredited by the Accrediting Bureau of Health Education Schools, the Commission on Dental Accreditation and the American Dental Association. Morning, afternoon and evening classes are offered, and financial aid is available for those who qualify. Programs approved for veterans are also available. The school is located at 6805 Corporate Drive, Colorado Springs, Colo. 80919. For more information on the school, call 719-596-7400 or visit http://www.IntelliTecMedical.edu.
###