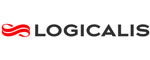 For a CIO or IT manager, choosing a cloud provider can feel like choosing a spouse.
(PRWEB) February 07, 2012
When it comes to the cloud, selecting the right cloud provider can be challenging at best and nightmarish at worst. The cloud includes a variety of ways to deliver technology services, from standalone software applications like hosted email or databases to very new and exciting uses that include disaster recovery as a service (DRaaS), storage as a service, or platform as a service (PaaS) applications. While there are obvious advantages to entering into a cloud partnership – including decreased IT costs, increased flexibility and a reduced focus on IT maintenance issues – selecting the right cloud provider is a critical first step in realizing those benefits in a way that creates a synergistic, long-term and fulfilling relationship. That's why Logicalis, an international solution provider (http://www.us.logicalis.com), has put together a list of the top questions IT pros should ask when they're considering a cloud partner for the long haul.
"For a CIO or IT manager, choosing a cloud provider can feel like choosing a spouse," says Tom Roberts, solution architect for Logicalis. "Joking aside, the relationship between the client organization and the cloud provider they choose is a deep and meaningful one. The client trusts the cloud provider with what oftentimes amounts to mission-critical data and information and relies on that provider to keep that information secure and available in sometimes heavily regulated environments. Therefore, choosing the right provider is a serious decision that has to be made with the utmost care and concern."
Six Important Questions to Ask Before Selecting a Cloud Provider
1. Uptime? Is the cloud infrastructure backed by at least a 99.9 percent up-time SLA, and is there financial compensation for not meeting it?
2. Processes? Is there a defined change control process for scheduled maintenance, upgrades and security patches?
3. Charges? Are there additional charges for services like backup, OS License, security patch deployment and system management/monitoring?
4. Security? What type of security and monitoring practices are in place at the data center (i.e., firewalls, IDS, vulnerability scanning, etc.)?
5. Scalability? Does the cloud provider allow for easy scalability and addition of resources, including CPU, memory, storage and bandwidth?
6. DR? What kind of disaster recovery services does the provider offer?
To learn more about cloud computing, visit Logicalis' dedicated cloud site.
Get comfortable with the cloud; read Logicalis' feature article "Cloud Computing 2.0."
About Logicalis
Logicalis is an international IT solutions and managed services provider with a breadth of knowledge and expertise in communications and collaboration; data center and cloud services; and managed services.
Logicalis Group employs over 2,500 people worldwide, including highly trained service specialists who design, specify, deploy and manage complex ICT infrastructures to meet the needs of over 6,000 corporate and public sector customers. To achieve this, Logicalis maintains strong partnerships with technology leaders such as Cisco, HP, IBM and Microsoft.
The Logicalis Group has annualized revenues of over $1 billion, from operations in the UK, US, Germany, South America and Asia Pacific, and is fast establishing itself as one of the leading IT and Communications solution integrators, specializing in the areas of advanced technologies and services.
The Logicalis Group is a division of Datatec Limited, listed on the Johannesburg and London AIM Stock Exchanges, with revenues of approximately $5 billion.
For more information, visit http://www.us.logicalis.com.
Business and technology working as one
Facebook: http://www.facebook.com/Logicalis?v=wall
Twitter: http://twitter.com/logicalis
Blog: http://www.hypeorripe.com/
###