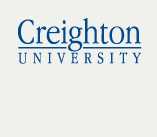 Learning from each other is a vital aspect of developing knowledge and promoting further research and expertise in the field.
Omaha, NE (PRWEB) February 28, 2012
Jacqueline Font-Guzmán, Ph.D., interim director and associate professor at the Creighton University School of Law's Werner Institute, has been honored with a fellowship from the United States Government's Fulbright Program. Designed to promote mutual understanding between the American people and those in other countries, the Fulbright is the government's flagship international educational exchange program.
For her fellowship, Font-Guzmán will travel to Madrid, Spain, to serve as Fulbright Senior Lecturer at the Carlos III University Law School from March 1 through May 31 of this year. She will teach basic negotiation theory and practice, the mediation process, and dialogue and conflict engagement to students in the university's law programs. In addition, she will prepare two presentations for Carlos III University faculty members on issues inherent to establishing and teaching online programs, drawing on her experiences teaching in Creighton's online Master's and Certificate in Negotiation and Dispute Resolution programs.
"Receiving this fellowship is a great honor, but more importantly, it's a chance to share research, experiences, and perspectives on negotiation and dispute resolution techniques and best practices with academics and students in other parts of the world," said Font-Guzmán. "Learning from each other is a vital aspect of developing knowledge and promoting further research and expertise in the field."
Font-Guzmán is just one of the extremely accomplished Creighton faculty members teaching in the Negotiation and Dispute Programs. Other members include Bernie Mayer, Ph.D., a leading scholar and practitioner in the conflict resolution field who has authored many books on the subject; Mary Lee Brock, chair of the Werner Institute's clinical programs, who founded a non-profit conflict resolution center in Omaha, Neb., and is recognized by the Nebraska Supreme Court as a trainer in mediation curricula; and Bryan Hanson, assistant director of the Werner Institute, a practicing mediator who helped develop the website adrhub.com, a resource for professionals, students, and academics in the field of alternative dispute resolution.
Font-Guzmán's fellowship is another notable achievement for Creighton, which tied for second place in the number of faculty receiving Fulbright fellowships in 2011-12 among all of the master's universities in the country. In addition, the University was named No. 1 in US News and World Report's 2012 ranking of Midwest regional universities, the ninth consecutive year that Creighton has been ranked first in that category and the 24th straight year the University has been ranked at or near the top of the magazine's "America's Best Colleges" edition. US News also ranked Creighton's School of Law the No. 15 best law school for dispute resolution in 2011, a spot it shares with Stanford University.
For more information about Creighton's online Master of Science or Graduate Certificate in Negotiation and Dispute Resolution, go to http://www.creighton-online.com or call 866.717.6365. For information about Creighton's campus-based Master of Science in Negotiation and Dispute Resolution, go to http://www.creighton.edu/werner/index.php.
About Creighton University
Creighton University, a Catholic, Jesuit institution located in Omaha, Neb., enrolls more than 4,200 undergraduate and 3,500 professional school and graduate students. Nationally recognized for providing a balanced educational experience, the University offers a rigorous academic agenda with a broad range of disciplines, providing undergraduate, graduate and professional degree programs that emphasize educating the whole person: academically, socially and spiritually. Creighton has been a top-ranked Midwestern university in the college edition of US News & World Report magazine for more than 20 years. For more information, visit our website at http://www.creighton.edu.
###