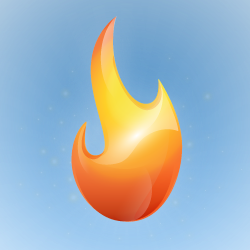 Santa Monica, CA (PRWEB) February 10, 2012
Managing leads and increasing market share is on the forefront of any insurance agent's mind. CallFire has combed through the user experiences of the company's large contingent of insurance agents to devise an insurance marketing and lead management best practice guide.
The guide focuses on three particular aspects of insurance marketing for insurance agents: cold calling, lead management, and day-to-day management tasks. The paper demonstrates how autodialers, IVR auto attendants, and SMS text messaging solutions help agencies expand a book of business and maximize an agents time.
Here are some examples from the best practice guide:
1. Lists have a shelf life of two weeks.
In general, most lists have a shelf life of two weeks—after which, it's likely that the leads have been contacted by a competitor. It's important to make sure to call through the complete list of leads within two weeks of receiving the list. An auto dialer is a great tool to make sure you generate enough call volume to get through all your weekly calls. If an agent manages to autodial through all the leads in less than two-week's time, the agent should be sure to redial through a subset of a list composed of qualified leads or try to connect with "no answers." This way the agent can make sure that no stone has been left unturned.
2. Present a consistent message.
The more a person hears yours consistent message, the more credible you become. By using a low-cost solution like an auto dialer, you are able to keep a consistent keep-in-touch program operating. Most successful insurance agents dedicate 1 to 2 hours of their workday to using an auto dialer for prospecting purposes and 1 to 2 hours per day for follow-up calls with leads from finished call campaigns. Maintaining this consistent routine is integral to reaching the volume of calls to convert new leads. There's certainly no instance of diminishing returns with increased usage.
3. Use an auto attendant to create the image of a large agency.
Smaller agencies and independent agents should instill confidence in potential customers with a professional auto attendant greeting. An auto attendant with key press options allows you to greet the caller, and help route the caller to the right person every time. In addition, you can set up after hour routing to an answer machine service. With a professional auto attendant you'll instill customer confidence in your agency.
4. Manage current clients with SMS text message and voice broadcast notifications.
Expanding your book business means cultivating your existing book of business for relevant leads. Your existing clients should feel comfortable recommending you to their friends and family, which requires providing constant communication of valuable information. Agents can use voice and text messaging notifications to remind customers of policy changes, disaster alert notifications, and any relevant events to make sure your customers have all the information they need. Through these communication tools you can deliver higher level of service to your clients.
There are many components of successful insurance marketing and lead management. When done well you can use the power of auto dialers, SMS text messaging, and IVR auto attendants to reach more leads, increase customer loyalty, and increase a book of business. These tips are a great place to get started. To read the entire guide, click here.
With CallFire's powerful messaging and dialing platform, any agency can reach thousands of leads immediately and get near instantaneous feedback.
For more information, visit http://www.callfire.com or call 877.897.FIRE.
About CallFire:
CallFire is a Text and Voice platform that helps businesses reach customers, drive revenue and increase sales. We make telephone messaging simple. CallFire products include Business Text Messaging, Voice Broadcast, Toll Free Numbers, Local Phone Numbers, Call Tracking, IVR, Power Dialing for agents and more. Call analytics enable our 50,000 users to reach customers more often using text marketing, virtual numbers, autodialers and mobile messaging. To learn more about how to Grow your Business, visit http://www.CallFire.com.
###