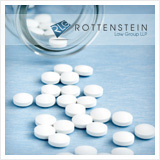 New York, NY (PRWEB) February 15, 2012
SSRIs including Zoloft can decrease a man's sperm count by as much as 50 percent, according to a Feb. 6, 2012, article that appeared on Fox.com. The antidepressants in the SSRI class can also impair the function of a man's sperm by changing its shape and impairing its ability to move independently, the article states. These effects can become evident within thirty days of starting an SSRI regimen and they can have a major impact on a male SSRI user's fertility after just three months of SSRI use.
While the infertility that SSRIs can cause male users doesn't seem to be permanent, it can take a while for a man's sperm to return to normal even after he has stopped taking SSRIs.
"[T]he situation is reversible and corrects itself once the medication is discontinued," according to Fox News. "However, it takes 64 days for sperm to fully develop, and a man may not see his levels return to normal in less than three months."
RLG's Zoloft Lawsuit Information Center, at http://www.zoloftsertralinebirthdefects.com, has features that allow for easy sharing, including links for automatic posting on Facebook and Twitter, specifically to enable visitors to spread the word about Zoloft and the dangers of the drug. The Rottenstein Law Group, a personal injury firm, encourages visitors to link to its sites from their own blogs and websites to spread information about defective medical products and dangerous drugs.
About THE ROTTENSTEIN LAW GROUP
The Rottenstein Law Group is a New York-based law firm that represents clients in dangerous drug lawsuits. The firm was founded by Rochelle Rottenstein, who has more than two decades of experience as a lawyer, to represent clients hurt by d
Contact:
The Rottenstein Law Group, LLP
Rochelle Rottenstein, Esq.
1259 Veeder Drive
Hewlett NY 11557
(212) 933-9500 (office phone)
(212) 933-9980 (facsimile)
rochelle(at)rotlaw(dot)com
http://www.rotlaw.com
###