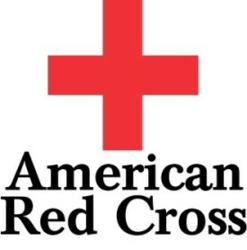 fiteBac will help us make the shelters as comfortable and clean and safe as possible.
(PRWEB) February 22, 2012
fiteBac SkinCare, LLC, a Marietta-based company, has made a donation of its new Germicidal Hand Softening Gel to the American Red Cross of Georgia. fiteBac donated 1,800 one-ounce tubes of hand gel and 50 eight-ounce bottles of hand gel to be used in emergency shelters operated by the American Red Cross across the state. The antimicrobial, alcohol-free gel serves the dual purpose of killing germs and softening hands, two functions which will be welcome during these winter months.
"Certainly we'd like to be able to offer fiteBac gel to our clients in our shelters," says Ruben Brown, Media Relations Specialist at the American Red Cross. "We're on the cusp of severe weather season, and if we have to open shelters in the coming months, then we want those shelters to be a home away from home for our clients. fiteBac will help us make the shelters as comfortable and clean and safe as possible."
The American Red Cross's shelter clients will find that the fiteBac gel kills germs like typical hand sanitizer but without the skin-irritating side-effects. Because the fiteBac gel is alcohol-free, it actually moisturizes hands while it kills bacteria, so it does not leave the skin feeling cracked or dry. It can protect the skin from harsh weather and bacteria, all while leaving hands soft and non-greasy.
fiteBac believes its products should be used to improve the lives of people everywhere and is proud to support the American Red Cross in its important work. The American Red Cross has expressed its appreciation for the hand gel. "I want to thank fiteBac for making the donation," says Brown. "We are highly dependent on donations to help us facilitate the work we do day-in and day-out, and I think this donation is a testament to that."
About fiteBac™ SkinCare, LLC, and KHG: fiteBac SkinCare, LLC, is a subsidiary company of Kimmerling Holdings Group, LLC ("KHG"), a Georgia-based biotech company that has developed an antimicrobial platform intellectual property technology. KHG was founded in 2009 by a dentist in Marietta, GA, Kirk Kimmerling, DDS, and Dan Kearney. The two set out to create products that would "change the world, one product at a time." Kirk and Dan first targeted bacterial issues in dentistry, knowing that solving those problems would lead to dramatic improvements in oral health and, more importantly, systemic bodily health. They engaged a team of highly accomplished chemists and scientists retired from Fortune 500 companies and researchers from major universities. In doing so, KHG has developed technology with several patents pending that has application well beyond dental materials and has exciting potential in medical, plastic, composite, coating, and other applications that are in various stages of development. fiteBac SkinCare Hand Softening Gel is the first product to be released under the fiteBac brand name. To learn more about fiteBac SkinCare Germicidal Hand Softening Gel, watch our fiteBac SkinCare video.
###