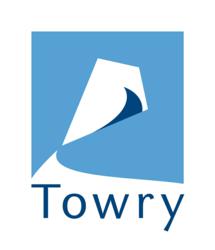 We are delighted to welcome Dr Pela Strataki to our investment team
(PRWEB UK) 14 February 2012
Prior to joining Towry, Pela was a Senior Investment Analyst at K Metron LLP. She was previously a Hedge Fund Analyst at Eagle Advisors Ltd and is a CFA Charterholder.
Dr Robert Dawkins, Chief Investment Officer, Towry, commented:
"We are delighted to welcome Dr Pela Strataki to our investment team. We have over £4.5 billion of client assets under discretionary management. The addition of Pela to the team will help us research a wider range of investment strategies for our clients."
Towry is a growing wealth advice business, employing 765 people in 21 offices across the United Kingdom and managing £4.5 billion of discretionary client assets (as at 30 June 2011). Towry offers fee-based independent wealth advice and independent investment management services to private individuals with investable assets in excess of £100,000.
The Company's vision is to be the UK's leading provider of wealth advice and investment management. Towry aims to achieve this by having professionally qualified employees delivering high quality advice and investment management services to clients supported by a robust operational infrastructure.
John Scott & Partners was formed in 1968 and in 2006 the company acquired Towry Law. The merged business was re-launched in 2007 as "Towry Law". Towry Law acquired Edward Jones Limited in November 2009 and, following integration of this company, the merged business was rebranded as "Towry" in May 2010.
Towry is a private company: the principal shareholders are management and employees and Palamon Capital Partners, one of Europe's leading private equity firms. Towry has been listed among Private Client Practitioner's Top 25 Most Admired Companies for 2011 and is appointed by Camelot to provide holistic financial planning advice to National Lottery winners.
###