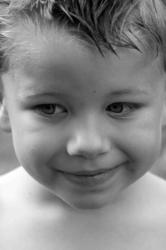 Alpharetta, GA (PRWEB) February 20, 2012
In order to enhance its offering to parents, professionals and schools, Maximum Potential has teamed up with Stimulus Publications to add customizable lesson plans to its ABA training platform. The Stimulus team developed 522 ABA programs that are compatible with the ABLLS®-R and have been endorsed by Jim Partington PhD BCBA-D creator of the ABLLS®-R. Each program has already in place the baseline, teaching procedure and objective which can be used as the IEP goal for that particular child. The rest of the form is blank and allows the instructor to provide such items as the date, environment, instructor, materials, reinforcers, additional targets and notes.
The ABA programs are an enhancement to the already widely used ABA Training platform that Maximum Potential provides. " We are thrilled that we were able to add these programs to our program stated Garrett Butch the founder of Maximum Potential and the father of a 9 year old with autism. These program are extremely well written and can be set up for different children all with their own unique settings, reinforcers, and programs"
The plans make creating programs more efficient and effective for any instructor. All forms contains specific instructions for data recording and implementation for baseline and ABA teaching. When a form is completed it can easily be saved or printed and each license allows for use with multiple students.
"These programs were the perfect fit for Maximum Potential and our customers. Parents, therapists and schools who have used the programs have already provided us with positive feedback about the content and the ease of use stated Mr. Butch. We are excited about providing another layer to help those who work closely with out children"
For more information visit Maximum Potential: http://www.maximumpotentialkids.com
About Maximum Potential:
Founded in 2007, Maximum Potential is the leader in ABA training for parents, schools and therapists. The company has created courses, products and individual support strategies to be used in the home and school. The company's courses are being used families and professionals around the world as well as by school districts in 30 states.
###