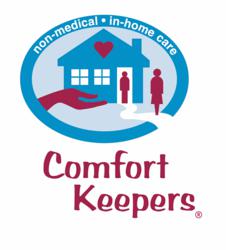 With 75% of the franchise fee financed, entrepreneurs can now easily get into the booming business of in-home care, owning one or multiple Comfort Keepers territories
(PRWEB) February 16, 2012
CK Franchising, Inc., franchisor for the Comfort Keepers® system of in-home care franchises, announces the launch of a unique company-backed financing program for qualified potential business owners. The new program, requires less money down and allows franchisees to start their businesses faster, alleviating a roadblock many potential business owners face in this struggling economy.
The Comfort Keepers company-backed financing program is straightforward: the Franchise Fee ($42,000) can be financed with only a 25% down payment ($10,500) with the remainder paid over 30 months at 6% interest. Candidates must meet the minimum financial requirements of $200k net worth and successfully pass background and credit checks.
"With 75% of the franchise fee financed, entrepreneurs can now easily get into the booming business of in-home care, owning one or multiple Comfort Keepers territories," said Jim Brown, VP of Franchise Development for CK Franchising, Inc.
The senior population, age 65+, is expected to more than double over the next 40 years. With an average life expectancy for Americans increasing over 75 years of age, the need for senior care will continue to escalate. While the demand for care grows, the economic strains many Americans face today prevent them from opening their own businesses.
With 642 Comfort Keepers franchises in 47 states, CK Franchising, Inc. can offer this new financing program because of its confidence in its strong brand, detailed franchisee training and substantial support system.
Comfort Keepers franchisees provide in-home care services for aging adults, new mothers and other adults needing assistance with daily activities. This care enables them to stay safely in their own homes. Services include trips to the doctor, reminders to take the right medication at the correct time, meal preparation, light housekeeping, errands, shopping and even Alzheimer's and dementia care. Most offices also provide personal care services such as bathing, toileting and transferring.
Comfort Keepers distinguishes itself from other in-home health care brands through its unique approach to care that is focused on the "whole person" and keeps individuals active and engaged in life. It is called Interactive Caregiving®, and it promotes the kind of care that helps keep clients mentally stimulated, physically active, nutritionally healthy and safe. As a result of this special Comfort Keepers approach to caregiving, seniors are able to achieve the highest possible quality of life to help maintain their independence, which for many means living an active life in the comfort of their own homes.
To learn more about this new financing program, contact Tina Sterling at 866-655-2012 or email tinasterling(at)comfortkeepers(dot)com.
Learn more about Comfort Keepers franchising opportunities at http://franchise.comfortkeepers.com/.
###