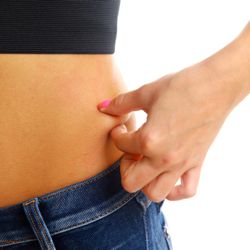 Park City, UT (PRWEB) February 22, 2012
An informal poll has led the staff at LipoSite.com – an established, online resource for information about liposuction and other body contouring procedures – to believe that the uninformed jump to unusual conclusions.
"We tossed the term TUAL out there to see what kind of response we might get from consumers outside of our industry," says Shawn Miele of LipoSite.com. "What came back at us was, at times, was comical – but surgery, certainly, is no laughing matter."
Admittedly, he explains, faithful LipoSite.com readers have little trouble deciphering the acronym – which stands for Transdermal Ultrasound-Assisted Lipoplasty. Strangers to the term, however, are generally confused. The most unusual responses include everything from a "trendy new baby name" to a "European dance craze".
"I suppose that last guess comes closest," responds Miele. "TUAL therapy is a cutting-edge body sculpting technique that's available in Europe and Canada only. The U.S. Food & Drug Administration has not approved transdermal liposuction in the U.S."
LipoSite.com recently posted a related article in response to those findings which explains TUAL as a non-surgical alternative to traditional liposuction. The procedure works best when fat deposits are localized, the body requires minimal reshaping and the use of a cannula or other device would be deemed unnecessary.
Yet, the FDA has only thus far approved clinical trials involving transdermal liposuction.
"Our readers and other consumers want to know what transdermal liposuction is, when it will be available in the U.S. and how it differs from existing, FDA-approved forms of traditional and laser liposuction," adds Miele.
"But, we want them to know that – if and when it is available in the U.S. – they should look closely at the procedure, its risks and benefits and weigh them carefully against their own circumstances. Any U.S. plastic surgeon offering TUAL is doing so illegally unless they are involved in an FDA approved clinical trial."
"Liposuction serves a real and valid purpose. People who've achieved their weight loss goals or spent years dieting and exercising with little change in the appearance of stubborn fat deposits get great results from existing forms of liposuction. We'd never suggest they delay treatment in favor of a procedure that's not yet established."
During transdermal liposuction, ultrasonic energy is used to disrupt fatty tissue below the skin. Once that tissue is ruptured, the body's own natural processes eliminate them as waste. Traditional liposuction is proven to remove more fat per treatment than TUAL therapy, which requires multiple sessions and offers results after 8 to 12 weeks.
The full article is currently available online at LipoSite.com. Once there, consumers can learn more about transdermal liposuction, traditional liposuction and laser liposuction. They can also research other body contouring and body sculpting procedures and search through online databases of board-certified plastic surgeons and liposuction before and after photos.
About LipoSite.com: What began as a girlfriend-to-girlfriend resource for information about plastic surgery after weight loss (in 1998) has grown into a full-fledged resource. Consumers can read articles about liposuction and related procedures, search our board-certified surgeon database and verify doctor credentials online – for free – 24/7.
###