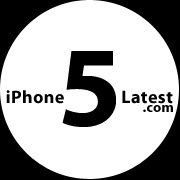 Our focus is on providing the very latest news and rumors about the iPhone 5 in an easily accessible format.
(PRWEB) February 19, 2012
iPhone5Latest.com, the number one ranked Apple iPhone 5 news website on Google, launched a brand new reader-focused website this week. The site, http://iphone5latest.com, was redesigned to deliver the latest news about the upcoming iPhone 5 in an easy-to-read, more interactive manner.
iPhone5Latest.com website owner and Internet Entrepreneur Farzad Taghavi says: "After looking extensively at the analytics data for the website, as well as taking into account feedback and suggestions from our readers, we decided to revamp the website and its content. Our focus is on providing the very latest news and rumors about the iPhone 5 in an easily accessible format. The website redesign--combined with a constant focus on providing content that our readers have told us they want to see--helps us to do this."
Since its launch in October 2011, the number of visitors to iPhone5Latest.com has increased exponentially. The site currently serves over 50,000 visitors per day, with a peak of 62,000 visitors on February 12, 2012. Monthly visitors are estimated to be around 1.5 million. The site is currently ranked number one for the search term "iPhone 5" on Google, and also ranks highly for several other iPhone 5 related terms.
iPhone5Latest.com features four full-length articles weekly on the latest iPhone 5 news, rumors, and images. In February 2012, iPhone5Latest.com released exclusive leaked iPhone 5 pictures and specifications for the potential iPhone 5 in a two-part article series. The iPhone 5 Latest site also featured a week-long series on suggested iPhone 5 features by both the iPhone5Latest.com staff and the site's readers.
The new site design showcases a bright and easy to navigate layout. Visitors can now subscribe to iPhone5Latest.com for daily updates on the site's news. Integrated Twitter, Facebook, and Google + icons make it easier for visitors to share articles read on the site with their friends. According to Farzad Taghavi: "The new design and integration of the feedburner RSS button for daily updates has already resulted in an increased number of subscribers on the website."
Taghavi added: "We plan on posting additional iPhone 5 features articles in the future, as we receive more information about the new Apple device from our sources."
About iPhone5Latest.com
iPhone5Latest.com is the number one iPhone 5 news and rumors site on the Internet. Launched in October 2011 by Internet Entrepreneur Farzad Taghavi, iPhone5Latest.com currently receives over 1.5 million visitors per month. iPhone5Latest.com is updated on Mondays, Wednesdays, Fridays, and Sundays of each week with new information on the upcoming Apple iPhone 5.
# # #