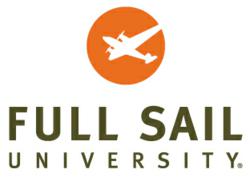 "We are honored that so many Full Sail University graduates have been involved with the creation of GRAMMY®-nominated projects this year and congratulations go out to Brad for his personal GRAMMY® Award win," said Jay Noble, Director of Alumni, Full Sail
Winter Park, FL (PRWEB) February 22, 2012
Full Sail University is proud to announce that Recording Arts graduate Brad Blackwood received a GRAMMY® Award for Best Engineered Album in the Non Classical category for Alison Krauss & Union Station's album Paper Airplane at the 54th Annual GRAMMY® Awards, which aired live on CBS Sunday, February 12, 2012.
During the ceremony, 71 graduates were credited on 52 GRAMMY®-nominated projects across 38 categories. Highlights include:

3 Recording Arts graduates worked on Taylor Swift's Mean, winner for Best Country Solo Performance and Best Country Song.
4 Recording Arts graduates were featured on Kirk Franklin's Hello Fear, which won for Best Gospel Album.
Additional alumni were also credited on the winners for Best Reggae Album (Stephen Marley – Revelation Pt 1: The Root of Life), Best Musical Theater Album (The Book of Mormon, Original Broadway Cast), and Best Latin Pop, Rock, or Urban Album (Mana – Drama y Luz).
3 Recording Arts graduates contributed to Chris Brown's F.A.M.E., winner of Best R&B Album.
Graduate Graham Marsh worked as engineer on Cee Lo Green's single Fool For You, which won for Best R&B Song and Best Traditional R&B Performance, while Full Sail Hall of Fame graduate Phil Tan was a mixer on Corinne Bailey Rae's Is This Love, Best R&B Performance winner.
Full Sail University graduates that were personally nominated at this year's GRAMMY® Awards included:

Brad Blackwood, Mastering, Best Engineered Album-Non Classical, Paper Airplane, Alison Krauss & Union Station
Dustin William Brower, Composer, Best Rap Song, The Show Goes On: Track From Lasers, Lupe Fiasco
Josh Gudwin, Vocal Recording, Album of the Year, Loud, Rihanna
Jermaine "Mayne Zayne" Jackson, Producer, Album of the Year, Loud, Rihanna
Joe Lambert, Mastering, Best Engineered Album-Classical, Mackey: Lonely Motel - Music From Slide, Rinde Eckert, Steven Mackey & Eighth Blackbird
Graham Marsh, Engineer, Album of the Year, Doo-Wops & Hooligans, Bruno Mars
Corey Shoemaker, Engineer, Album of the Year, Loud, Rihanna
Phil Tan, Mixing, Record of the Year, Firework: Track from Teenage Dream, Katy Perry and Mixing, Album of the Year, Loud, Rihanna
Jeff "Supa Jeff" Villanueva, Engineer, Album of the Year, Loud, Rihanna
Full Sail graduates have mixed, recorded, or assisted on 17 GRAMMY®-winning Album of the Year releases over the past 21 years.
"We are honored that so many Full Sail University graduates have been involved with the creation of GRAMMY®-nominated projects this year and congratulations go out to Brad for his personal GRAMMY® Award win," said Jay Noble, Director of Alumni, Full Sail University.
About Full Sail University:
Full Sail University is an award-winning educational leader for those pursuing careers in the entertainment and media industry. Founded in 1979, Full Sail has been recognized as one of the Top Five Game Degree Programs by Electronic Gaming Monthly, one of the Best Music Programs by Rolling Stone Magazine, and one of the Best Film Programs by UNleashed Magazine. In 2011, Full Sail received the "21st Century Best Practices in Distance Learning Award" from the United States Distance Learning Association, was named the "School/College of the Year" by the Florida Association of Postsecondary Schools and Colleges, and was recognized as one of the Top 100 Social Media Colleges by Studentadvisor.com.
Full Sail offers on-campus and online Master's, Bachelor's, and Associate's degree programs in areas related to animation, art, business, education, graphic design, film, marketing, web development, music, recording arts, sports, and video games. Full Sail graduate credits include work on OSCAR®, Emmy®, GRAMMY®, ADDY®, MTV Video Music Award, and Spike Video Game Award nominated and winning projects.
http://www.fullsail.edu
http://www.twitter.com/fullsail
http://www.facebook.com/fullsailuniversity
# # #