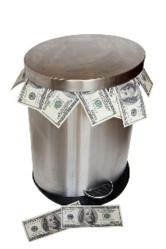 ...which doctors are concerned about patient safety???
Los Angeles, California (PRWEB) February 29, 2012
The California Chiropractic Association (CCA) recently registered opposition to California Senate Bill, SB 924, a bill which cleared the Senate 36-0 in January and would allow patients direct access to physical therapists. The CCA opposition renews a longstanding battle between the two groups, which both assert that they should be considered health care providers of choice. California law currently allows patients to seek direct treatment from chiropractors, but not physical therapists. Doctor David Straight, physical therapist and Chair of the California Private Practice Group (CA PPG), claims that policy is misguided. "There are numerous studies demonstrating the safety and cost-effectiveness of physical therapy direct access. Direct access to physical therapists has been shown to save $1,000-2,400 per patient case by avoiding more costly, aggressive, and sometimes ineffective treatment options, such as pain medications, imaging, injections, and surgery."
However, the California Chiropractic Association does not agree. The group recently stated, that unlike chiropractors, physical therapists do not have sufficient training and understanding of the entire body to treat patients in a direct access environment. Dr. Straight counters, "The CCA position is laughable, yet sad at the same time." While most physical therapists are busy engaging in evidence-based practice, chiropractors are adjusting patients' spines in order to cure their high blood pressure, infantile colic and asthma, bedwetting, and disorders not related to musculoskeletal practice." He offers, "When it comes to concerns about patient care and safety, the CCA should look in the mirror." Straight also suggests, "Patients should be asking which doctors are really concerned about patient safety."
The CA PPG points to what it considers a well-known pattern that physical therapists attempt to treat patients in a cost-effective manner, work toward patient independence, and aim to discharge patients from treatment with pain-free, optimal function. On the other hand, Dr. Straight notes that, chiropractic theory is deeply rooted in the dis-proven notion that "spinal subluxations" are the cause of most health problems and that many patients need to seek treatment for the remainder of their life. When it comes to safe, evidence-based patient care, Dr. Straight claims the CCA's 'facts' are not in alignment.
According to CA PPG, their statements regarding cost-effectiveness are supported by the CCA position on Worker's Compensation reform led by Governor Schwarzenegger's administration last decade. Workers Comp reform saved businesses and taxpayers millions and was a success by most measures. However, according to Dr. Straight, the fierce CCA opposition arose because the reform capped the maximum number of chiropractic and physical therapy visits to 24 per year. In his view, "It is interesting that CCA opposed the reform and physical therapists did not, since, at the time, the average number of outpatient visits was 12 for patients receiving Worker's Comp outpatient PT and over 40 visits for patients receiving chiropractic."
CA PPG reminds the CCA, "Physical therapists earn their doctoral degrees from credentialed universities, following a three to four-year course of graduate studies, just like physicians and dentists." Physical therapists actually score higher on musculoskeletal screening than all physician groups, except for orthopaedic surgeons . Straight adds, " All states surrounding California allow patients direct access to physical therapy and there have been no additional claims of malpractice in any of those states" and confidently asserts, "California physical therapists are ready to be part of the solution to the health care crisis-- not part of the problem. Let's get past the politics and turf wars, get patients to physical therapists fast and first, and save Californians time and money."
Source: California Private Practice Group
####