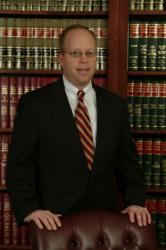 Farmington, CT (PRWEB) February 26, 2012
The Law Offices of Jackson O'Keefe announces the launch of a mobile website, m.jacksonokeefe.com. Managing partner Peter K. O'Keefe of Wethersfield states that the law firm's goal is to be more accessible to local residents and injury victims seeking representation: "We believe these new website and domain names will help individuals seeking a highly-rated, local law firm find the Law Offices of Jackson O'Keefe. We want to help people find our websites and take advantage of the voluminous background information provided there regarding Connecticut legal issues. With these new sites our goal is to help area residents using mobile devices find a lawyer they can be comfortable with, and have a good fit and find the best resolution of their legal issues possible."
Jackson O'Keefe is a general practice law firm of attorneys serving Wethersfield, Cromwell, West Hartford, Hartford, East Haddam and Farmington, and surrounding areas. The firm provides a broad spectrum of legal services to area residents and businesses, with the goal of providing the highest quality advocacy and counsel in a cost effective manner. Jackson O'Keefe is one of Connecticut's oldest and most respected law firms and is known for its aggressive representation, with extensive experience in accident claims involving personal injury, as well as divorce, real estate and wills, probate and estate planning. The firm manages cases carefully to minimize expense and protect the interests of its clients. The firm has represented individuals and businesses throughout the area for over 50 years and is AV-rated under Martindale-Hubbell's Peer Review Rating Process. The Law Offices of Jackson O'Keefe is also recognized in the Bar Register of Preeminent Attorneys, and several of the firm's partners have been recognized as Connecticut Super Lawyers.
Recently the firms has sought to provide detailed, current events and legal information concerning texting and distracted driving accidents to area residents, to raise awareness of the threats and help Wethersfield and Farmington residents understand some of the legal issues involved in this emerging problem area of the law.
The firm also serves as counsel to individuals in all matters related to divorce, including child custody, child support, property division, and asset protection. The firm provides comprehensive legal counsel to individuals in all matters related to residential real estate transactions. The firm will negotiate, review and prepare all residential real estate documents, including: buy/sell agreements, mortgages, notes, easements and other covenants, and closing statements. Jackson O'Keefe additionally provides legal counsel to many of Connecticut's most successful land development companies, builders, and commercial property managers on a wide range of legal matters, including the sale and purchase of commercial real estate, land use and zoning issues, commercial leasing concerns, construction disputes and adjoining landowner issues. In the estate planning and probate area, the attorneys at Jackson O'Keefe work directly with clients and their financial professionals to facilitate the orderly distribution of estates and to determine the best options for safeguarding family wealth against high estate taxes. The firm also prepares all documents necessary to implement an estate plan, including: wills and trusts, powers of attorney, health care directives and living wills. In addition, the firm handles all matters related to probate and estate administration, working with executors and personal representatives to settle estates and providing counsel on guardianships and conservatorships.
The firm's main website may be viewed at http://www.jacksonokeefe.com.
###