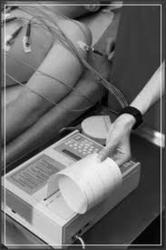 individuals that had taken Fen Phen in the past were found to have heart valve damage up to 7 years later.
San Diego, CA (PRWEB) February 28, 2012
The media spotlight is often a double-edged sword. No one knows this better than the people who suffer from Fen Phen severe adverse events. And yet, gossip and rumor-mongering aside, the real story here is being overlooked according to Sean Burke of AttorneyOne.
On Feb. 22nd 2012, the Advisory Committee of the U.S. Food and Drug Administration (FDA) recommended the approval of the diet pill Qnexa, having it initially rejected in 2010 because of safety concerns. This time the drug's manufacturer presented additional data to argue its case. Although the FDA committee acknowledges the risk of heart problems and birth defects likely to be linked to Qnexa use, they recommended its approval because they believed the benefits from weight loss provided by the drug would outweigh the risk.
This is the first diet pill drug in many years after Phen Phen was withdrawn from the market in 1997. The drug was withdrawn as several reports associated it with heart valve damage and primary pulmonary hypertension (PPH). In October 1999, Wyeth Laboratories, the company manufacturing Fen Phen, settled a class action lawsuit in the Eastern District of Pennsylvania, part of MDL 1203, filed on behalf of numerous plaintiffs who claimed they suffered from heart valve damage, PPH and other complications after taking the diet pill.
The FDA requested its withdrawal from the market in September 1997 after receiving reports of valvular heart disease and pulmonary hypertension, primarily in women who had been undergoing treatment with Fen-Phen. This action was based on findings from doctors who had evaluated patients taking Fen-Phen with echocardiograms, a procedure that can test the functioning of heart valves. The U.S. Department of Health and Human Services (DHHS) issued recommendations for persons previously exposed to Fen-Phen including an echocardiographic evaluation among other tests.
AttorneyOne.com, a recognized authority on law, can provide helpful advice and simple solutions including how to get in contact with legal counsel so that, in case of Fen Phen severe adverse events, someone can easily and inexpensively deal with it. As Mr. Burke, director of Media Relations for AttorneyOne.com, added, "What all this information really illustrates is that threat of severe adverse events from Fen Phen remains. For that reason, our focus should squarely fall on getting the word out and assisting people in finding the right legal assistance."
A 2008 study published in BMC Medicine revealed that many individuals that had taken Fen Phen in the past were found to have heart valve damage up to 7 years later. The investigation identified a link between Fen Phen and heart valve damage.
AttorneyOne informs that if someone has already filed a claim and received a settlement but her condition deteriorated overtime she may be eligible for further compensation.
AttorneyOne.com has further information on Phen Phen lawsuits including how to get in contact with legal counsel.
Headquartered in San Diego, CA Attorney One was founded in 2004 and is not a law firm. They offer a nationwide legal service which helps consumers find the best representation for their legal needs. Checkout earlier legal news from us at http://www.prweb.com/releases/2012/2/prweb9227119.htm.
###