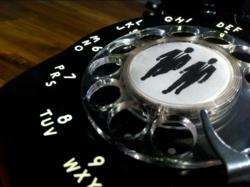 We like to tell people that we really have put the stars within reach.
Springfield, MO (PRWEB) February 28, 2012
With the entertainment industry fragmented in countless directions thanks to social media, tweeting stars, and reality television, one group is staying ahead of the competition. Steiner Talent, a mainstay of the entertainment industry located in Springfield, MO, has always kept an eye on emerging trends for managing talent and booking celebrities. Now partnered with The Gig Bureau to form a new, leading-edge booking agency, Steiner Talent has become Book the Best.
Always on the forefront of technology and driving new trends within the industry, Steiner Talent was one of the first full-service talent agencies to commit a significant effort to the digital domain, a move many at the time considered a risky approach.
"We dove into the online community very early, even before many homes had internet access and broadband was almost unheard of outside of the office," says Mark Steiner, founder of Steiner Talent. "We managed to recognize the trend early and went for it, and it has certainly come to fruition. The initial costs were not cheap, but once we decided to embrace the internet, we never looked back."
That foresight, according to Steiner, helped put them ahead of the competition in ways that books filled with quickly-outdated headshots simply couldn't achieve.
"In [Steiner Talent's] early days, we were always struggling to keep our talent books current because buyers wanted the most recent photographs and information, and it was becoming more costly as our talent roster continued to grow. By utilizing the web, we were able to put our entire up-to-date roster in front of talent buyers with a simple website address."
With a keen eye on the future and continually looking to increase their exposure through technology and joint ventures, Mark Steiner recently made the bold decision to, in his words, "step it up a notch," by joining forces with The Gig Bureau and launch Book the Best, the fastest-growing celebrity booking agency on the internet. And following in his own earlier footsteps, Steiner is keeping his focus ahead of the curve by embracing new technologies and emerging trends in social media.
Launching Book the Best and bookthebest.com was no small effort, in part due to Steiner's own desire to be a more approachable agency.
"When many people think of a celebrity booking agency, the first thing that comes to mind is a huge corporate building, monolithic and imposing, where you already have to be an A-list celebrity for an agent to even return a phone call, even if you're looking to book talent. We wanted to change all of that with bookthebest.com, and let people know that it really is possible to book a celebrity for corporate functions and private parties. We like to tell people that we really have put the stars within reach."
Although the transition to Book the Best means Steiner's name will no longer be prominently displayed, Mark casually shrugs it off.
"This whole business has never been about Mark Steiner, it has always been about finding and booking the best talent for event planners and talent buyers. Book the Best is a better fit for today, as we are booking the hottest A-list celebrities, superstar athletes and chart-topping bands, and it's a better fit for tomorrow, when we're booking the stars that haven't even been discovered yet."
Book the Best, the celebrity booking division of The Gig Bureau, has offices in Springfield, MO and Wilmington, NC. They have worked with corporate clients ranging from Acura to Saks Fifth Avenue, and have booked all types of entertainment including Mythbusters, Kellie Pickler and The Flying Wallendas. In addition to celebrity bookings and talent management, The Gig Bureau operates GigSalad.com, a place to book more than 20,000 local and regional entertainers throughout the US and Canada. They can be reached at 866-768-GIGS and at gigbureau.com.
###