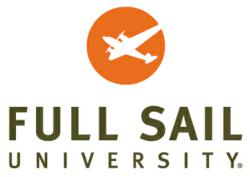 "It is with great pride that we celebrate our graduates who have worked in various roles on this year's Oscar nominated and winning films."
Winter Park, FL (PRWEB) February 29, 2012
Full Sail University is proud to announce that 41 graduates worked on 10 Oscar®-winning films at the 84th annual Academy Awards. Graduates of Full Sail University have participated in industry roles on 10 Best Picture winning films over the last 17 years, including this year's Best Picture winner, The Artist. The Oscars® aired live Sunday evening on ABC from the Kodak Theater in Hollywood, CA.
Full Sail graduates worked on films that won in categories including: Best Picture, Best Performance by an Actress/Actor in a Supporting Role, Best Performance by an Actor in a Leading Role, Best Animated Feature, Animated Short Film, Directing, Cinematography, Costume Design, Film Editing, Sound Editing, Sound Mixing, Writing (Original Screenplay), Writing (Adapted Screenplay), Music (Original Score), Musical (Original Song), Visual Effects and Art Direction. Among these categories, Full Sail graduates were credited on the winning films: The Artist, Beginners, The Descendants, The Fantastic Flying Books of Mr. Morris Lessmore, The Girl with the Dragon Tattoo, The Help, Hugo, Midnight in Paris, The Muppets, and Rango.
At this year's awards ceremony, a total of 99 graduates were credited on 28 Oscar®-nominated motion pictures including: Bridesmaids, A Better Life, Drive, Extremely Loud & Incredibly Close, Harry Potter and the Deathly Hallows: Part 2, The Ides of March, Margin Call, Puss in Boots, Rise of the Planet of the Apes, The Adventures of Tintin, Transformers: Dark of the Moon, The Tree of Life, War Horse, If a Tree Falls: A Story of the Earth, Kung Fu Panda 2, Real Steel, Rio, and Warrior.
"The determination of our alumni is unparalleled," said Anne Watters, Full Sail University Program Director of Film. "It is with great pride that we celebrate our graduates who have worked in various roles on this year's Oscar nominated and winning films."
About Full Sail University:
Full Sail University is an award-winning educational leader for those pursuing careers in the entertainment and media industry. Founded in 1979, Full Sail has been recognized as one of the Top Five Game Degree Programs by Electronic Gaming Monthly, one of the Best Music Programs by Rolling Stone Magazine, and one of the Best Film Programs by UNleashed Magazine. In 2011, Full Sail received the "21st Century Best Practices in Distance Learning Award" from the United States Distance Learning Association, was named the "School/College of the Year" by the Florida Association of Postsecondary Schools and Colleges, and was recognized as one of the Top 100 Social Media Colleges by Studentadvisor.com.
Full Sail offers on-campus and online Master's, Bachelor's, and Associate's degree programs in areas related to animation, art, business, education, graphic design, film, marketing, web development, music, recording arts, sports, and video games. Full Sail graduate credits include work on OSCAR®, Emmy®, GRAMMY®, ADDY®, MTV Video Music Award, and Spike Video Game Award nominated and winning projects.
http://www.fullsail.edu
http://www.twitter.com/fullsail
http://www.facebook.com/fullsailuniversity
# # #