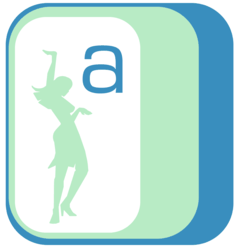 We found the Dupont Street office in Uptown Waterloo to be a perfect location and fit for us.
Kitchener, ON (PRWEB) February 29, 2012
Athena Software is on the move.
The Waterloo Region-based providers of case management software for social services and behavioural health organizations around the world is changing addresses in March to accommodate their expanding workforce.
Since 2007, Athena has called a historic former fire hall at 318 Duke St. W. in Kitchener, Ont. their home. That will change on March 26, when the company moves to their new office facilities at 33 Dupont St. E. in Waterloo, Ont.
The new office space is double the size of Athena's existing facilities with defined areas set aside for the company's technical and development staff on one side of the building and sales and support staff on another.
The entire Athena team will make the move to the new Uptown Waterloo location on March 26. Athena is investing in upgrades at the facility, with a newly-renovated board room expected to be ready by April 1.
"While we have really enjoyed our stay at the Station 2 Firehall in Kitchener, we were delighted to find a great space to accommodate our growing number of employees," said Greg Stanley-Horn, director of deployment projects at Athena Software. "We found the Dupont Street office in Uptown Waterloo to be a perfect location and fit for us."
Though Athena is changing cities, they'll still be located firmly within the area of southwestern Ontario known as Canada's Technology Triangle. Waterloo Region (which includes the cities of Waterloo, Kitchener and Cambridge) is renowned worldwide as a hub for technology and innovation, and Athena Software is happy to remain a part of that thriving community.
The move caps an exciting start to the year for Athena -- 2012 has already seen the company expand their development and sales staff and release a major new assessment tool for their hundreds of clients worldwide. The company has also made inroads into a new market with several new clients in New Zealand to complement their existing client base in Canada, the United States, Australia, the UK, Ireland and Japan.
Athena Software is a trusted software supplier for governments, behavioural health organizations, universities, police services and a range of not-for-profit agencies around the world, with an estimated 10,000 people using the software worldwide.
COMPANY INFORMATION
Athena Software (http://www.athenasoftware.net) is a global case management solution provider soon to be based in Waterloo, Ontario, Canada.
###